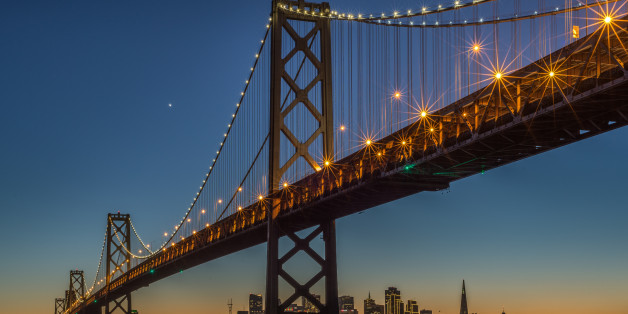 The U.S. has added more than 550,000 new manufacturing jobs since January 2010. After decades of outsourcing overseas, American manufacturing is experiencing somewhat of a revival.
But, modern manufacturing has a whole new playbook. U.S. cities are at the epicenter, and San Francisco, in particular, has cracked the code on urban manufacturing. We should all take note.
Job creation among San Francisco manufacturers has increased for the past three years and the city now employs almost 4,000 people in the industry. Between 2012 and 2013, San Francisco manufacturers contributed more than $1 billion to the Bay Area economy.
How did they do it?
For answers, we partnered with Citi and looked to SFMade's 2013 State of Local Manufacturing Report. Supported by Citi Community Development, SFMade, is an organization of local manufacturers with the common goal of building and supporting a vibrant manufacturing sector in San Francisco.
We also looked at one of the organization's earliest and most active members, Timbuk2, a made-to-order bag and accessories company. It is the second largest manufacturer in the city, producing 70,000 bags a year in its 23,000 square foot factory. Its business in San Francisco has grown more than 30 percent year over year.
Here's what we learned:
PHOTO GALLERY
What San Francisco Can Teach The World About Urban Manufacturing
While San Francisco can't take sole credit for the rebirth of American manufacturing, certainly the ingenuity and innovation of the Bay Area generally — and San Francisco specifically— can be credited as pioneers in this new era. And while we may never return to the scale of U.S manufacturing of the twentieth century, making things locally is once again relevant in U.S. cities.