Coco Austin is not one to hide her looks, but that's exactly what Oxygen challenged her to do for their show "Celebrities Undercover."
Coco and her husband, Ice T, both underwent dramatic "makeunders" and set out to fool their fans. Coco wanted to find out if people see her as a real talent or just Ice T's trophy wife, by taking on the character of Mitzy, and showing off in front of a room of Coco–wannabes.
Though she had to endure some of the other dancers and models saying less–than–flattering things about her (and others obsessively complimenting her), Coco successfully tricked the group. Of course, a few of the girls admitted that they should've known no one but Coco could have curves like that.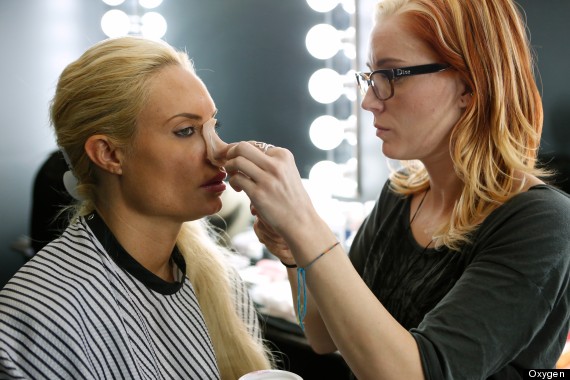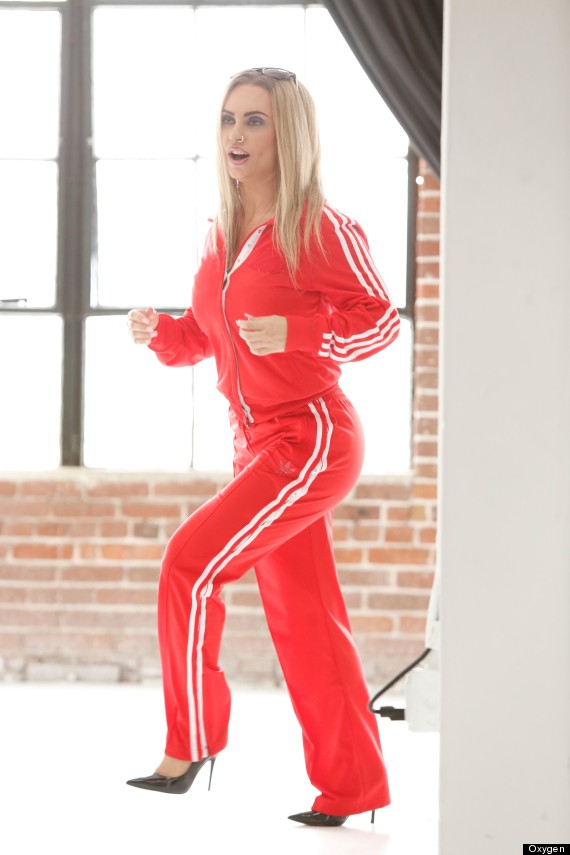 "Celebrities Undercover" airs Tuesdays at 10:30 on Oxygen.
Watch the video above to see more of Coco's transformation.
BEFORE YOU GO
PHOTO GALLERY
Jordin Sparks