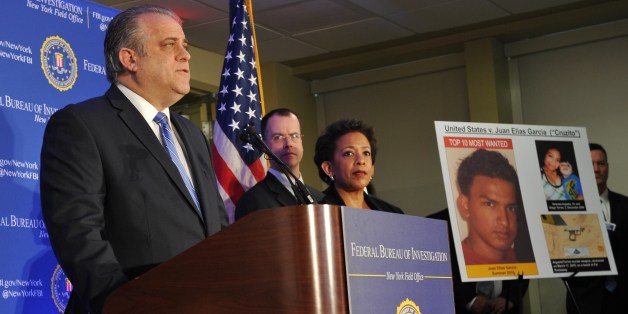 The FBI has placed Juan Elias Garcia on its Ten Most Wanted list following his alleged involvement in the 2010 murders of a mother and her 2-year-old son.
Citing court filings and testimony, the FBI says Garcia was a member of the violent crime gang known as MS-13 and was involved in a romantic relationship with Vanessa Argueta, 19, who had ties to the 18th Street Gang and the Latin Kings, two of MS-13's principal rivals. After a falling out between the couple, Garcia was threatened with violence by one of the rival gangs.
According to the FBI, that prompted him and two other members of MS-13 to seek permission from their gang's leader to retaliate against Argueta. Authorities say Garcia believed the woman had provided the rival gang with information.
(Story continues below)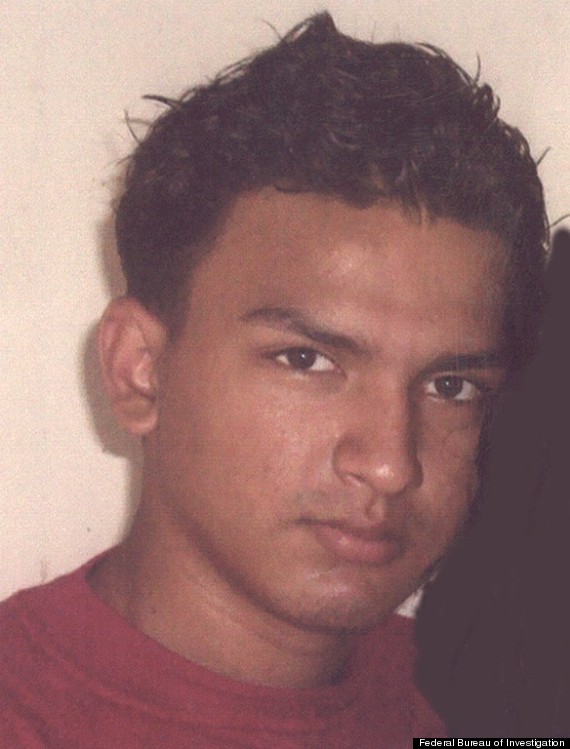 On Feb. 4, 2010, Argueta and her son hopped into Garcia's car apparently thinking they were going out to dinner. Instead, Garcia and MS-13 members Adalberto Ariel Guzman and Rene Mendez Mejia drove the pair to a wooded area in Central Islip, N.Y., and shot Argueta in the chest and head, the FBI says. According to testimony, when Argueta's son began to cry, one of the gang members shot him in the head. The boy quickly rose to his feet and held on to Garcia's leg. Guzman fired one more shot and killed the boy. The bodies were found abandoned in the woods.
After the murders, Mejia, Guzman and Garcia were identified as the killers, the FBI states. Mejia pleaded guilty, and a jury found Guzman guilty. Garcia remains at large.
Now, the FBI is asking for help in bringing Garcia to justice, and it's offering a reward of up to $100,000 for information leading to his capture. Garcia is said to be about 5 feet 4 inches tall and weigh 125 pounds. He has black hair and brown eyes and speaks English and Spanish. He has ties to Santa Rosa de Lima/La Union, El Salvador, Nicaragua, Honduras, Guatemala and Panama.
Anyone with information on Garcia's whereabouts is instructed contact the FBI or local law enforcement immediately.
"It is our hope that Garcia will do the right thing and remove himself from the Top Ten list by surrendering. It is the very least he could do for his victims and their families who have suffered long enough by the murder of their loved ones," George Venizelos, assistant director in charge of the FBI's New York field office, said in a statement. "Otherwise, he should always be looking over his shoulder because it is only a matter of time before he is captured and justice is obtained for Vanessa and [her son]."