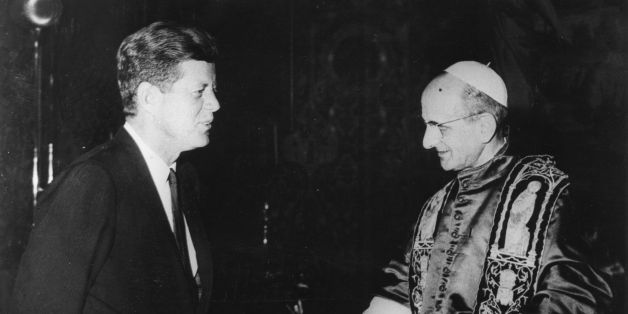 The first meeting between a U.S. president and a pope took place on January 4, 1919, when President Woodrow Wilson met Pope Benedict XV at the Vatican. Since then, six popes have met twelve presidents, sometimes more than once.
Some important moments include President John F. Kennedy's meeting with Pope Paul VI, which was the only meeting between a Roman Catholic president and a reigning pope.
The first time a pope visited the White House was in 1979, when President Jimmy Carter hosted Pope John Paul II in Washington D.C.
Now, President Obama has met Pope Francis for the first time at the Vatican, with an agenda focused on the pair's "shared commitment to fighting poverty and growing inequality."
See photos from the first official meetings between presidents and popes here:
President Barack Obama & Pope Francis -- March 27, 2014 President Barack Obama & Pope Benedict XVI -- July 10, 2009 President George W. Bush & Pope Benedict XVI -- June 9, 2007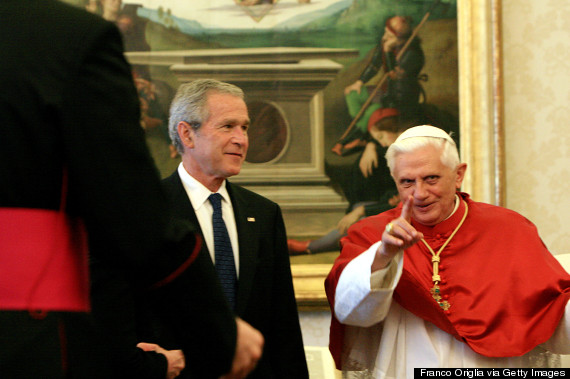 President George W. Bush & Pope John Paul II -- July 23, 2001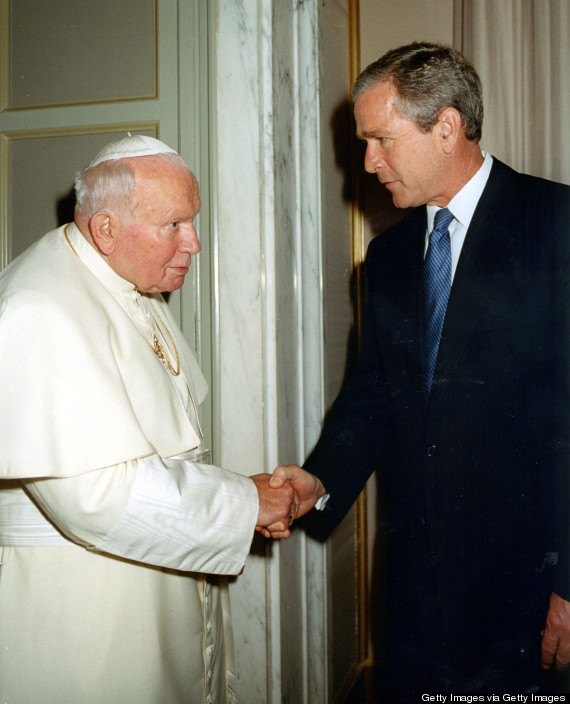 President Bill Clinton & Pope John Paul II -- August 12, 1993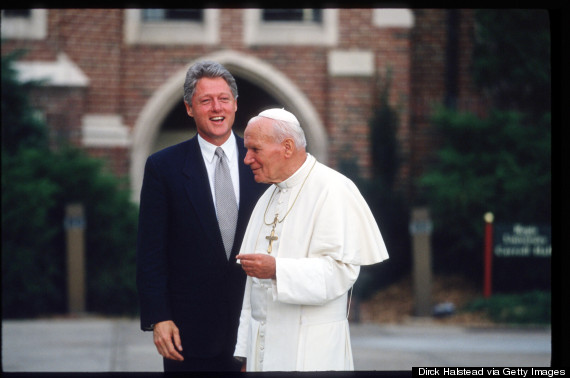 President George H.W. Bush & Pope John Paul II -- May 27, 1989 President Ronald Reagan & Pope John Paul II -- May 2, 1984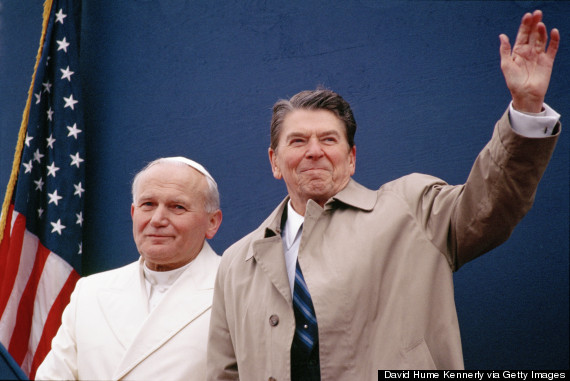 President Jimmy Carter & Pope John Paul II -- October 6, 1979 President Gerald Ford & Pope Paul VI -- June 3, 1975
President Richard Nixon & Pope Paul VI -- March 2, 1969 President Lyndon B. Johnson & Pope Paul VI -- October 4, 1965 President John F. Kennedy & Pope Paul VI -- July 2, 1963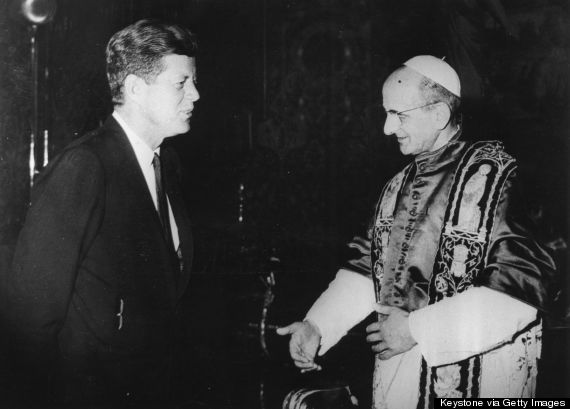 President Dwight D. Eisenhower & Pope John XXIII -- December 6, 1959 President Woodrow Wilson & Pope Benedict XV -- January 4, 1919
BEFORE YOU GO
PHOTO GALLERY
Pope Francis Meets President Obama