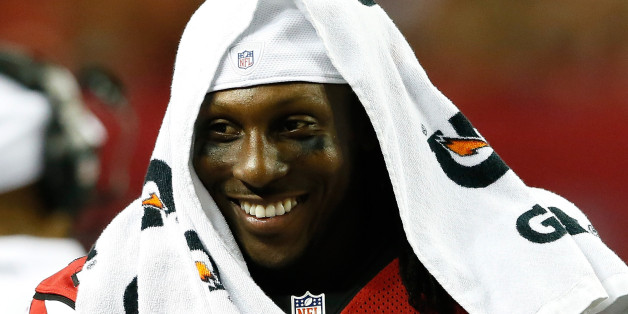 Roddy White wants to be viewed as a man of his word and it's going to cost him. The Atlanta Falcons wide receiver belatedly decided to pay up -- and then some -- on a wager he lost during the early stages of the NCAA Tournament.
The Pro-Bowl receiver got himself into a sticky social media situation when he bet someone on Twitter that No. 3 Duke would defeat No. 14 Mercer in the Round of 64. White was so certain that the Blue Devils would triumph that he put a pair of season tickets to his Falcons on the line. He then came under fire when he appeared unwilling to pay up in full after Duke's surprise loss. Nearly a week after only offering tickets to a single game, White changed his tune.
@DHoyt77 2 season tickets, 2 SB tix, pregame sideline passes to game and a day at camp as my guest. How does that sound

— Roddy White (@roddywhiteTV) March 27, 2014
Shortly after announcing the new payout, White explained why he wanted to be considered a man of his word.
To the parents on here that I am your kids role model let them know I am a man of my word because they actually do matter to me

— Roddy White (@roddywhiteTV) March 27, 2014
Presumably, parents might leave out the part about making wagers with strangers when they discuss this incident with their children.
BEFORE YOU GO
PHOTO GALLERY
Best 2014 Sports Photos