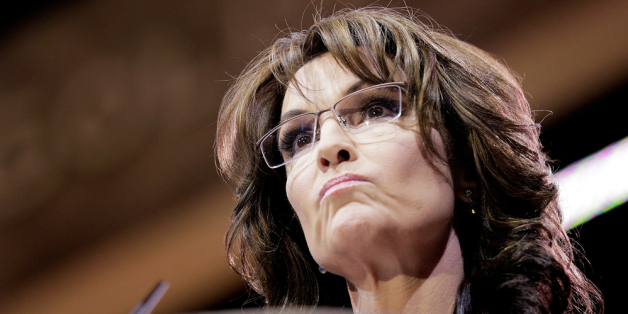 Former vice presidential candidate and Alaska Gov. Sarah Palin (R) waded into one of the GOP's more competitive Senate primaries Thursday, choosing a candidate with a controversial Planned Parenthood past.
Palin endorsed former Georgia Secretary of State and Susan G. Komen For The Cure official Karen Handel -- one of several Republican candidates vying for the seat vacated by retiring Sen. Saxby Chambliss (R-Ga.).
Palin made the announcement on her Facebook page, calling Handel a "champion for protecting life and a proud voice in support of it – one we could use in the Senate."
Handel's record includes a noteworthy controversy during her time as Vice President for Public Affairs at Komen. She resigned in February 2012 following public outcry over word that Komen was going to pull its funding from Planned Parenthood.
Komen eventually reversed its decision, insisting that the move was considered because of changes in grant criteria. But a source told the Huffington Post that Handel, a staunch advocate against abortion, was the driving force behind the effort to remove the funding.
"Karen Handel was the prime instigator of this effort, and she herself personally came up with investigation criteria," the source, who requested anonymity for professional reasons, told HuffPost in February 2012. "She said, 'If we just say it's about investigations, we can defund Planned Parenthood and no one can blame us for being political.'"
In her resignation letter from Komen, Handel acknowledged involvement in the Planned Parenthood decision, but also dismissed "gross mischaracterizations" of the situation.
"What was a thoughtful and thoroughly reviewed decision -- one that would have indeed enabled Komen to deliver even greater community impact -- has unfortunately been turned into something about politics," Handel wrote. "This is entirely untrue."
In September 2012, Handel released a book called Planned Bullyhood, accusing members of the organization of acting like a "a bunch of schoolyard thugs." Planned Parenthood responded to the release at the time, with a spokesperson lamenting to HuffPost that Handel was continuing to "inject politics into breast cancer detection."

BEFORE YOU GO
PHOTO GALLERY
Sarah Palin Hugs It Out