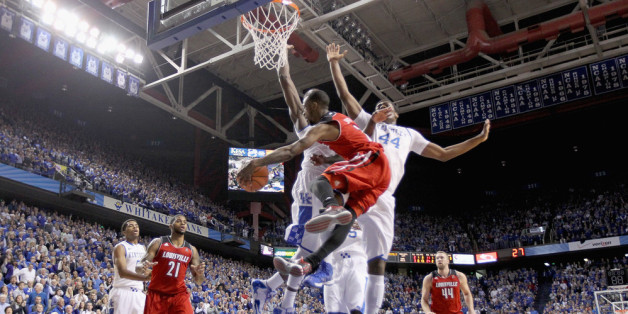 There is joy and sadness after the final buzzer sounds on every game during the NCAA Tournament. But not every game begins with animosity. Not every game rekindles a longstanding feud between teams whose enmity dates back to 1913.
In other words, not every game is played between Louisville and Kentucky.
Those rivals will take the floor in Indianapolis on Friday night in the most vitriolic matchup in the Sweet 16 of the 2014 NCAA Tournament. There is no happy-just-to-be-there Cinderella in this pairing. There is only a decades-long familiarity that has bred nothing but contempt and national championships.
From that Bluegrass clash in the Midwest Region to an unlikely pairing of double-digit seeds in the South, here is a look at all eight regional semifinals matchups, ranked in order of expected hostility.
PHOTO GALLERY
The Bitter 16