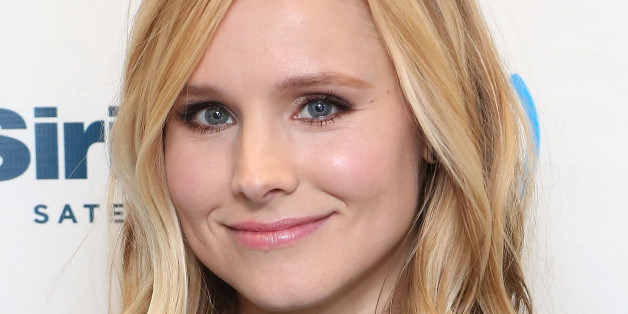 Actress and "House of Lies" star Kristen Bell is no stranger to green living practices. Bell has spoken up for causes like water conservation and the new mom is a dedicated vegan along with her husband Dax Shepard.
HuffPost Style chatted with the Neutrogena Naturals brand ambassador about her family's eco-friendly lifestyle, the green beauty products she swears by and more.
There wasn't much of a transition into a greener lifestyle for Bell, as she has encountered some great ideals since her childhood. "I always grew up knowing that the environment was important -- that humans and their environment weren't separate things, but a partnership," Bell says. Since her mother was always "gardening and conserving water," Bell carried her experiences from adolescence to adulthood.
"It wasn't until I started living life as an adult that I became conscious of how I could help the environment and community around me," Bell explains, adding that her actions are important in "[making] a better place for my kid to live."
After asking her if her whole family explores eco-friendly practices, Bell joked saying, "I don't know if they do it when I'm out of town, but yes, the environment is important to my whole family." One of the things that she, Shepard and their daughter, Lincoln, do is eat from their own garden. Since they're based in California, Bell appreciates the accessibility of great, fresh produce.

But sometimes we wonder if there are any green or vegan products that actually work, and that's one of reasons Bell was drawn to her position as the Neutrogena Naturals brand ambassador. "I wanted the simplest formula without sacrificing any of the results," she said, which had us wondering about the exact items that could give us the satisfaction we want and ultimately need.
Neutrogena's natural line includes products without toxins such as parabens and sulfates, but Bell also admires their effort in promoting transparency between the beauty brand and its customers.
While she uses the Purifying Face Cleanser "every day without fail," Bell raves about the Multi-Vitamin Night Cream, since it's helped her conquer the difficult flareups of eczema. "Because I have eczema, sometimes my skin is dry and absorbing products isn't always easy. But, the minute I put these on my skin they absorb," Bell says.
While there are tons of green websites that give tips on transitioning or maintaining a green way of living, Bell dropped the ultimate truth when it comes to caring about how we interact with outside elements:
"Just being conscious of the fact that your skin is the largest organ that you own and it is absorbing things on a daily basis. Whether it's the rain that hits the skin, the smog you're walking through or your moisturizer that you put on during the day, [skin's] a living, breathing sponge."
Well, we don't know about you, but we'll definitely be more attentive to what we put in and on our bodies.
This has been edited for clarity and length.
BEFORE YOU GO
PHOTO GALLERY
Green Celebrities