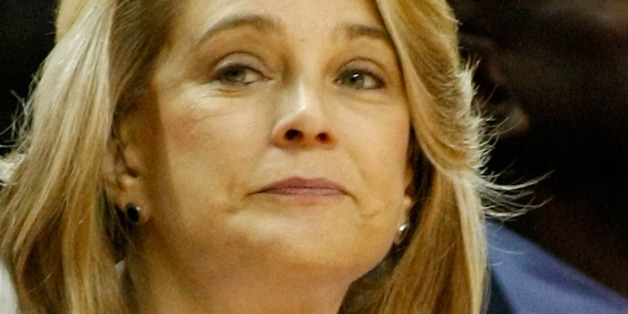 If it were up to Nevada Lieutenant Governor candidate Sue Lowden (R), Americans might not have to worry anymore about voting for their senators at the polls.
In an interview with the Douglas County Republican Party, Lowden was asked whether she supported conservative talk show host and author Mark Levin's argument for repealing the 17th Amendment and returning appointment power to state legislatures. Passed in 1912 and ratified in 1913, the 17th Amendment established direct election of U.S. Senators by popular vote.
Here's what Lowden, who unsuccessfully ran for U.S. Senate in 2010, had to say (via Ralston Reports):
I would absolutely support it. I supported term limits, for instance, when I was in the State Senate. If we had term limits in the United State Senate we wouldn't have this problem right now. I don't know why the senators wouldn't want it shown in good faith to the American public that this would be a good idea for our country. Instead we have Harry Reid, the Harry Reid's of our country who are there over and over again and have a tremendous amount of money to be re-elected. Yes, I think people are really fed up with bad people in government. If that's a way to change things up in Washington, I would be all for it and do whatever we [need] to do it., but I think term limits is an easier way to do it if there was some way to get that on.
Lowden is not the first official to hold this stance. The American Legislative Exchange Council (ALEC) floated this type of legislation in 2013, but decided to drop it in January of this year. GOP state legislators in Tennessee and Georgia also waded into this issue in 2013 with efforts for U.S. Senate election changes.
BEFORE YOU GO
PHOTO GALLERY
U.S. State Capitol Buildings