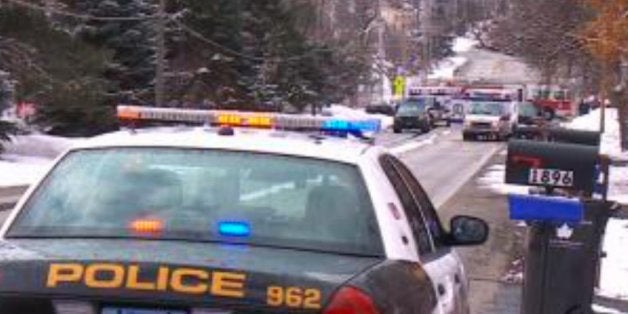 An 84-year-old man is accused of fatally shooting his son because of an argument over paying for cable television, according to police in Minnesota.
After allegedly murdering his son, Pang Vang survived stabbing himself several times with a large knife, according to CBS Minnesota.
The father "did not want to settle the issue in court. He would settle the dispute with his son when they reached the afterlife," a criminal complaint alleges the elderly man said.
Chue Vang, 36, was found dead by police on Monday with a gunshot wound to the chest in the hallway of the family's home in Maplewood, east of St. Paul, according to the Pioneer Press.
Police found Pang Vang inside a bedroom bleeding on top of a bed with several stab wounds, the Minneapolis Star-Tribune reports.
The criminal complaint contends that Pang Se Vang spoke to his church pastor on the phone Monday morning about his son's refusal to pay to install cable in the home, the Associated Press reports.
Soon after the phone call, the father secluded himself in a bedroom. When the son opened the door, he reportedly said "Dad" and was shot dead.
Another son, who'd been asleep, wrested the weapon from his father and dropped it outside the home.
Pang Vang was treated at a hospital and charged with second-degree murder on Thursday.
BEFORE YOU GO
PHOTO GALLERY
Questionable Parenting