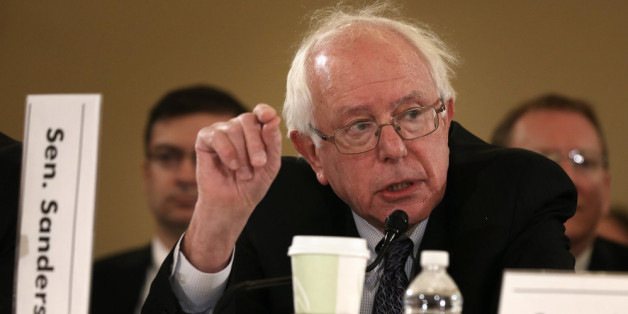 Sen. Bernie Sanders (I-Vt.) endorsed Democratic state Sen. Daylin Leach for Pennsylvania's 13th District congressional race. Leach is taking on the mantle of the most progressive candidate in the field of four Democrats.
Sanders came out in support of Leach in a press release Monday.
"At a time when our country has more income and wealth inequality than any other major country on earth, and when the gap between the very rich and everyone else is growing wider -- it is imperative that we send candidates like Daylin Leach to the U.S. Congress," Sanders said in the release.
Leach has pushed for marriage equality and marijuana legalization in his time as a state legislator. Leach also has endorsements from progressive groups MoveOn and Democracy for America.
Former Rep. Marjorie Margolies, physician Val Arkoosh and state Rep. Brendan Boyle are also competing in the primary for the seat. It is being vacated by Rep. Allyson Schwartz (D-Pa.), who is running for governor.
Pennsylvania's primary is scheduled for May 20. The district, which cuts through northeast Philadelphia and the city's northern suburbs, is considered strongly Democratic, so the Democratic nominee is likely to have an easy path to victory in November's general election.
BEFORE YOU GO
PHOTO GALLERY
113th Congress Facts