Miranda Kerr opens up about her sex life in British GQ's May 2014 issue and hints at a more fluid approach to her sexuality.
"I appreciate both men and women," Kerr tells British GQ. "I love the female body and truly appreciate the female form. I really enjoy sketching women, especially their backs. I definitely need a man in the bedroom, however –- a nice strong chest to lie on. Still, I want to explore. Never say never."
The 30-year-old Victoria's Secret supermodel, who announced her split from husband Orlando Bloom last October, says age has brought on more self-assurance in the bedroom.
"The older I get, the more confident I am about asking for things I enjoy," she tells the mag. "One thing I've noticed is now that I'm having less sex my body isn't as toned. The more sex I have, the more defined my arms and stomach get. Orlando and I always had great chemistry. One-night stands aren't my thing. I made Orlando wait for six months until I even kissed him. I always ask for a critique on my performance. I always want to better myself in every way."
Kerr is not the only female celebrity to openly discuss her sexuality recently. Cameron Diaz spoke about her same-sex attraction in an interview with Glamour UK for the mag's May 2014 issue.
"I think women are beautiful - absolutely beautiful," she said. "And I think that all women have been sexually attracted to another woman at some point. It's natural to have a connectivity and an appreciation for the beauty of other women."
Read Kerr's full interview in the May 2014 issue of British GQ, out Thursday.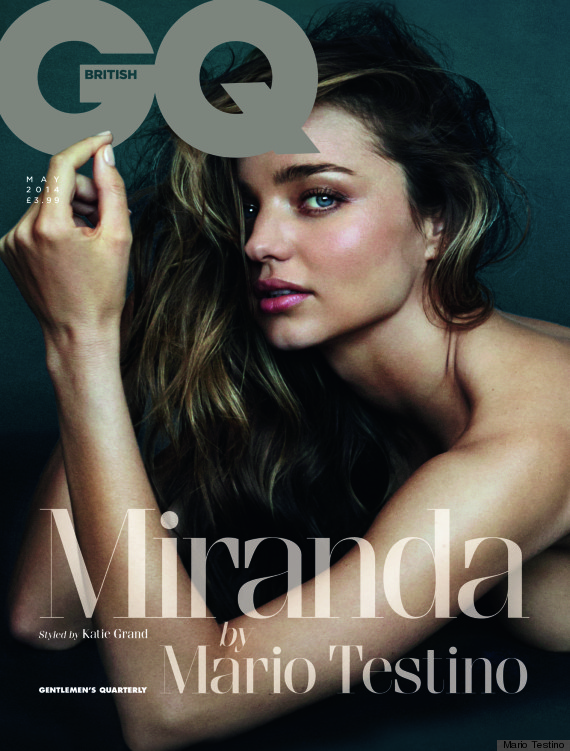 BEFORE YOU GO
PHOTO GALLERY
28 Bisexual Celebrities