Well, this is how we should all approach aging gracefully.
Actress Salma Hayek covers the Spring/Summer 2014 issue of NewBeauty magazine, looking radiant in a pale pink dress with cool blue eyeliner and a serious blowout. In the feature, Hayek discusses her secrets to maintaining her beauty, while accepting the inevitability of aging.
Unlike many of her Hollywood peers, Hayek isn't into cosmetic procedures such as plastic surgery or even the most basic treatments. She tells NewBeauty, "I have never gotten something done just because it was a trend or the next 'biggest wonder.' I tend to stay away from aggressive things. I've never even had a peel or microdermabrasion."
Well, after that bombshell we weren't too surprised to find out about her beauty philosophy, which is definitely something we'll be following from now on. As a woman, Hayek speaks to the changes that are constantly happening to our bodies. She remarks, "Our skin is moody, our hair is moody, we are moody," but Hayek approaches these "moods" with a go-with-the-flow attitude. "Don't be frustrated by it. Listen to it, look after it, but, when it's not behaving how you want, be prepared for it to happen and don't do anything too drastic. So many people make beauty decisions in a panic," she says.
And where does Hayek get all of this awesome wisdom? Her grandmother, of course.
I have my grandmother to thank. She is my inspiration and she taught me many things. She was both an alchemist and a magician and someone with a great imagination—and that's where I get a lot of my beauty secrets from.
If those tips work for Hayek, we're booking our next trip to see grandma ASAP.
See photos from her shoot below and look out for the Spring/Summer 2014 issue of NewBeauty on stands April 1.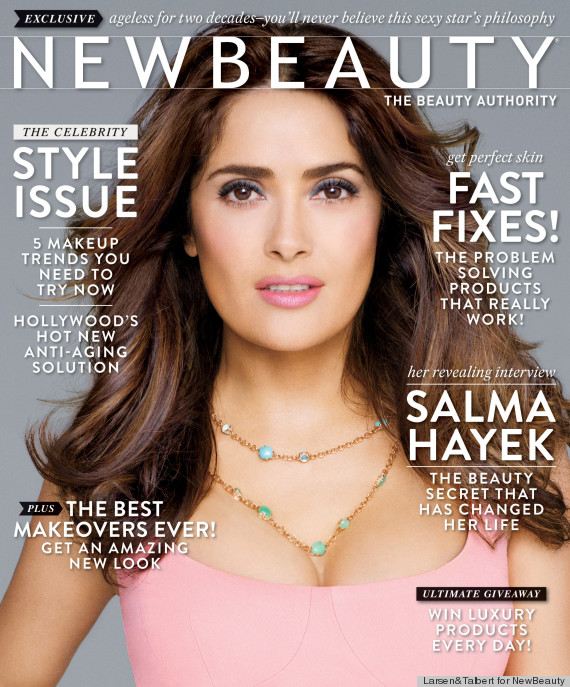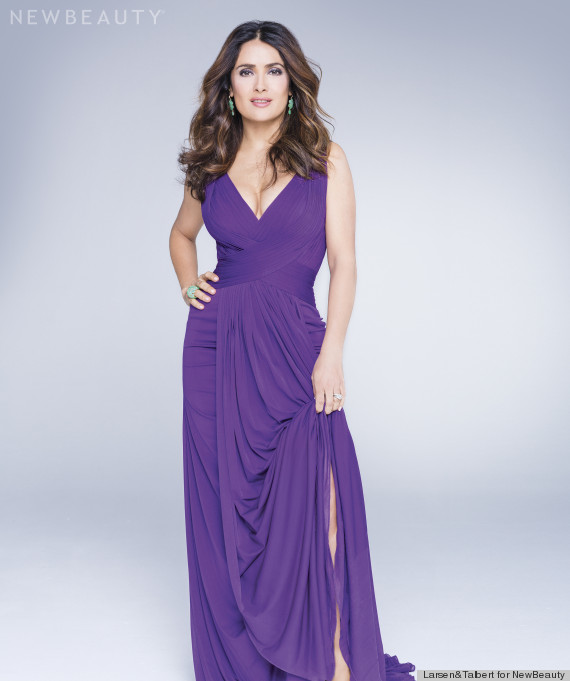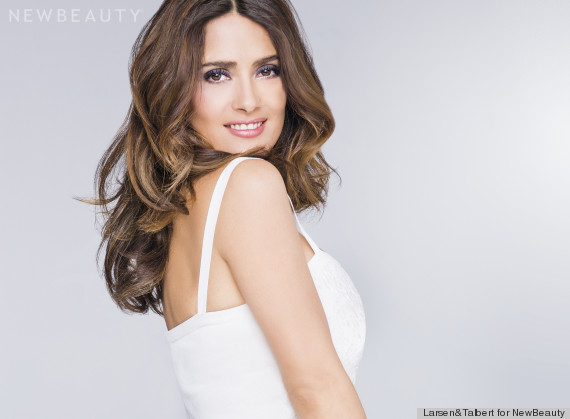 BEFORE YOU GO
PHOTO GALLERY
Salma Hayek's Style Evolution