A Mexican teen is accused of killing her best friend following a dispute over nude photos on Facebook.
Erandy Gutierrez allegedly stabbed Anel Baez 65 times at the victim's home in Guamuchil, Sinaloa, on March 19, according to Mexican news site Notus.
The girls, both 16, had once been close, but that relationship deteriorated after Baez posted a "humiliating" naked selfie of herself and Gutierrez to Facebook, according to the New York Daily News.
The International Business Times reports:
When Baez uploaded a picture of the two girls both naked, however, Gutierrez became furious and threatened to "bury" Baez before the end of the year.

"It may seem that I am very calm, but in my head I have killed you at least three times," Gutierrez reportedly wrote to Baez via her Twitter account, which has now been deleted.
Prosecutors said Gutierrez admitted slaying Baez as revenge, Notus reported. However, the victim's family question that motive. They also cast doubt on whether the photos exist, according to a Huffington Post translation of the website. Baez's friends said they never saw the purported photos on Facebook.
Screen shots of Gutierrez's threatening Tweets were obtained by Spanish-language news website Semana:
Top: "I am going to bury you before the year is over." Bottom: "It may seem that I am very calm, but in my head I have killed you at least three times."
Baez invited Gutierrez to her house on March 19 so that the high school students could resolve their dispute and become friends again, according to a HuffPost translation of Semana.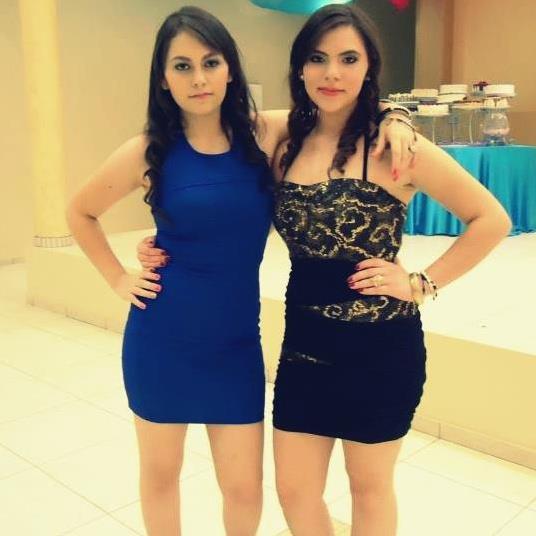 Erandy Gutierrez (left) and Anel Baez (right)
But instead, Gutierrez allegedly stabbed her former best friend multiple times in the back with a kitchen knife.
Gutierrez fled the scene and tried to hide her involvement by grieving with friends. She was arrested at Baez's funeral and is expected to be charged with murder this week.
Notus reports that if convicted as a minor, Gutierrez would face a prison term of up to seven years.
Like Us On Facebook |

Follow Us On Twitter |

Contact The Author
BEFORE YOU GO
PHOTO GALLERY
10 Major Crimes That Shocked America (SLIDESHOW)