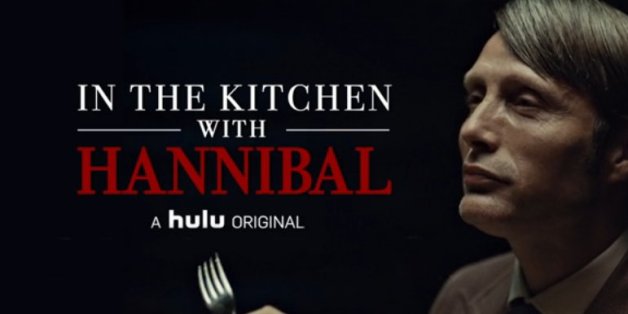 Has Hulu lost its mind?
The video-streaming site has debuted trailers for two new spinoff shows slated to "premiere" this fall: a cannibal cooking show hosted by Dr. Hannibal Lecter and a melodrama on a "Brooklyn Nine-Nine" cop's anger issues.
Below the trailer for "In The Kitchen With Hannibal," a description reads, "Dr. Hannibal Lecter shares his most treasured recipes on this new kind of cooking show, coming only to Hulu this Fall."
Meanwhile, the teaser for the "The Field" says, "Sergeant Jeffords has lost control. With a psych evaluation looming on the horizon, can he prove that his anger issues won't impact his judgment in the field? Coming only to Hulu this fall."
These can't be real, right? Nope!
In the spirit of April Fools' Day, Hulu went all out and created two fictional spinoff shows, and we almost fell for it again.
Check out the trailers for the "new shows" below.
"In The Kitchen With Hannibal"
"The Field"