As April sheds its beautiful springtime light upon us, let us be grateful for the possibility of sunshine, flowers in bloom and warm weather on the horizon. But before you get too content, allow us to remind you of one small but inevitable truth -- as lovely as it is wherever you are, springtime is infinitely more ideal in Paris.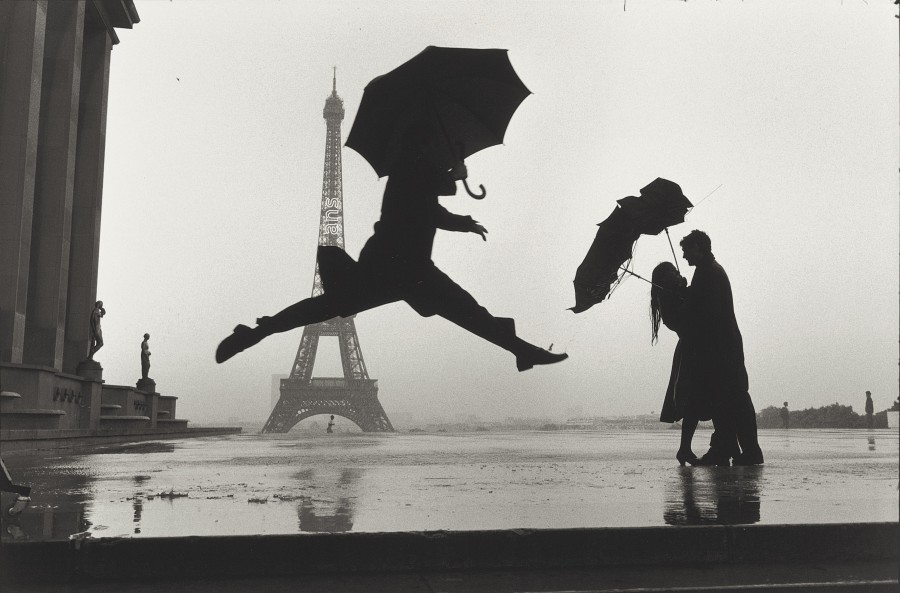 Paris, Elliott Erwitt
If you need further convincing, allow us to direct you to a slew of achingly picturesque black-and-white photos of the city as it begins to bloom, chock full of prancing children, stolen kisses and that oh-so-photogenic tower. Renowned 20th century photographers like Gordon Parks, Robert Doisneau and Marc Riboud have captured the weightless beauty of the French city, each immortalizing an inexplicably perfect Parisian moment in their own artistic styles. Just try not to get lost in the silhouetted visions of baguettes, rain storms and upturned umbrellas. Just try.
Images by Parks and company are part of "April in Paris," a photography auction at Christie's online, running until April 10. The photos reflect on the early days of spring throughout the 1920s-1950s, as naked tree limbs start to transform and winter jackets become unnecessary. Take a look at the stunning Parisian visions -- which range in price from $1,500 to $20,000 each -- and let us know your thoughts on the sale in the comments.
PHOTO GALLERY
Paris Photo