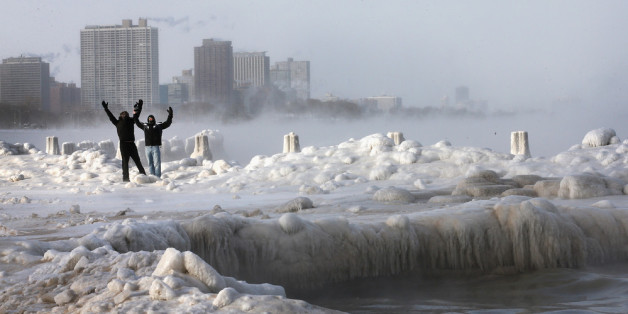 We knew it was a doozy, but new numbers make it official: Chicago's seemingly endless winter was also its coldest since records began in 1872.
According to a statement released Tuesday by the National Weather Service -- it was not, unfortunately, an April Fool's joke -- Chicago experienced its coldest four-month period on record between December 2013 and March 2014.
Though meteorological winter ended weeks ago, cold weather has not loosened its grip on the Windy City. The month of March was Chicago's 19th coldest ever, contributing to an average temperature of just 22 degrees over the four months -- the chilliest average temperature for that period since tracking began 142 years ago.
The next coldest December-March in Chicago came during the winter of 1903-1904 (22.3 degrees) followed by the winters of 1977-1978 and 1892-1893 (tied at 22.5 degrees).
(h/t Watts Up With That?)