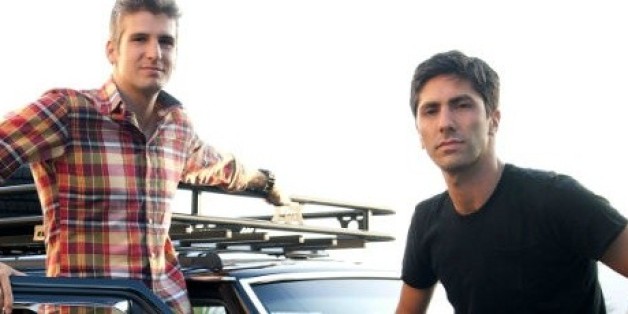 "Catfish" is back!
The third season of MTV's popular show is set to air May 7 and the show's hosts Nev Schulman and Max Joseph say it's the darkest season yet.
"It's not just the romantic catfish anymore," Schulman told Buzzfeed."It's really about the many different ways people can, when they put their minds to it, manipulate and take advantage of other people in the real world using the Internet."
In case you aren't familiar with "Catfish," the show is an expose on the multitude of ways you can be scammed online. In past seasons we've seen people create fake Facebook accounts, pretend to be a person of the opposite sex, and even steal a family member's identity in order to carry out romantic cyber-relationships. Schulman and Joseph play detectives -- Joseph is the Watson to Schulman's Holmes -- as they help victims who've reached out to the them, suspecting they've been fooled by someone they've met online. It's terrifying (and addicting) to watch, but this season, the stakes have been raised even higher.
"These aren't all romantic stories," Schulman said. "In some of these instances, people have catfished an entire town. There's also a lot more cyber-bullying this season as well, and people who are using catfish profiles for a lot of different motives, not just to seduce people and fall in love with people, but also to use them and to turn people against each other."
Backstabbing, betrayal and manipulation? Sign us up!
"Catfish" airs May 7 at 10 p.m. EDT on MTV.
BEFORE YOU GO