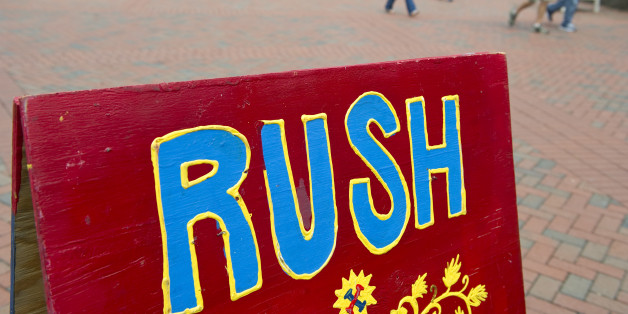 If you don't join a sorority as a student at Washington & Lee University in Virginia, you're in the minority. The same is true at Welch College in Tennessee, with four-out-of-five eligible female students at both schools being sorority members, according to U.S. News & World Report's ranking.
The top 10 ranking mostly includes regional universities and liberal arts colleges, so you won't find any big state schools on the list.
How unusual is it for a school to have more than 80 percent of women in a sorority? "On average, 9.3 percent of the female, degree-seeking undergraduate students enrolled in fall 2012 were members of a sorority, according to sorority participation rate data reported by 892 ranked colleges and universities to U.S. News in a 2013 survey," the news magazine explains.
U.S. News noted Washington & Lee also had the highest rate of men joining fraternities at the Virginia school.
See the top 10 ranking of colleges with the most students in sororities below. The full list of schools and their sorority participation rate is available here.
PHOTO GALLERY
Colleges With The Most Students In Sororities: U.S. News & World Report Ranking