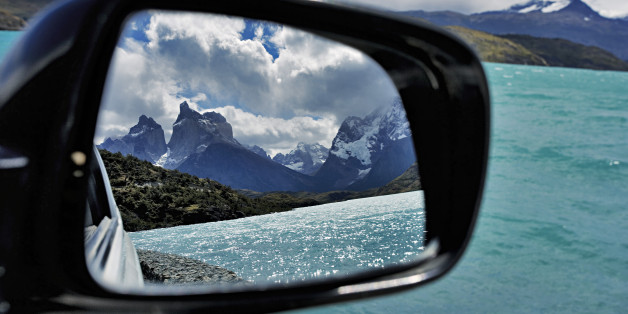 On the same day the National Highway Traffic Safety Administration announced cars sold in the United States will soon be required to have backup cameras, Tesla and the Alliance of Automobile Manufacturers petitioned the NHTSA to allow exterior-mounted rearview mirrors to be replaced with cameras.
Currently, Federal Motor Vehicle Safety Standard No. 111 requires cars to have side mirrors, but the Tesla and the trade group -- which consists of 12 auto manufacturers including BMW, Ford and General Motors -- want the safety standard revised to allow camera-based rearview systems.
In a copy of the petition, obtained by The Huffington Post, the automakers state that the removal of the mirrors allows for an increase in vehicle aerodynamics. They say the change can lead to greater driving distances on a single charge or tank of fuel.
Though Tesla and the Alliance of Automobile Manufacturers' petition does not set a timeline for the implementation of their requested revision, the petition does mention an international standard expected to be finalized in November that the NHTSA can use as a model for any potential changes.
The NHTSA previously told HuffPost the group "considers revisions to its existing safety standards when our crash data and/or research indicate a safety need or in response to a petition asking that the agency do so." However, the process of change is notoriously slow.
Automotive News notes that Tesla CEO Elon Musk has already made attempts to rid his vehicles of traditional side mirrors. In 2013, he told Fresh Dialogues he had spoken with the Secretary of Transportation two years earlier about changing FMVSS 111 to no avail. "You can actually get these [regulations] changed, but it takes ages," he told the website at the time.
The NHTSA's new vehicle backup camera requirement is an example of the delays that often hinder progress.
According to USA Today, Congress asked the Department of Transportation "to have a rule in place by 2011 to require cameras or other backup warning devices on all new cars and light trucks." The goal was to have full implementation by 2014. However, the final rule applies to all cars built on or after May 1, 2018.
BEFORE YOU GO
PHOTO GALLERY
IIHS Top Safety Pick and Top Safety Pick+ Winners