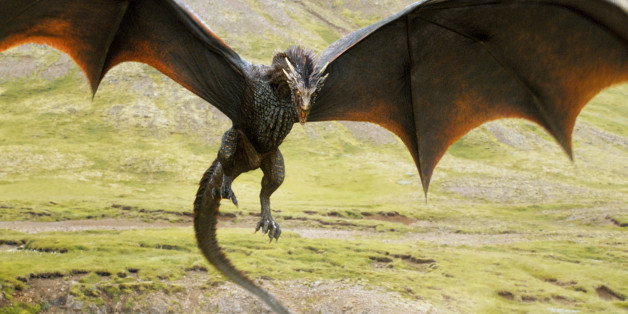 There's only a few short days until the Season 4 premiere of "Game of Thrones," and we know you're literally counting down the hours.
Last season ended with a lot of characters headed in different directions, and we were left emotionally scarred after that episode. Since there are far too many characters and storylines and locations to keep track of and remember, we're here to help you brush up on all things "GoT" before Season 4 airs on Sunday, April 6. Don't worry, there are no spoilers for the new season, but obviously there are major spoilers for Season 3.
Here's everything you need to know before you return to Westeros on Sunday:
There's a new character: Prince Oberyn
Get ready to welcome a new face in Season 4 when Prince Oberyn Martell waltzes into King's Landing. Played by Pedro Pascal ("Graceland"), Prince Oberyn is the brother of Prince Doran and is known as the Red Viper of Dorne. In the first episode of Season 4 we'll find out what his agenda is.
Jaime is back in King's Landing
The Kingslayer has returned home! It's all great and exciting that Jaime is no longer a prisoner, but on the other hand (pun intended -- sorry we had to!) his reunion with Cersei probably isn't going to be all lovey dovey as we thought. Lena Headey teased a bit about their relationship to EW, saying his loss of manhood (his hand, not that) is definitely going to change things.
The number of eunuchs has doubled
Speaking of cut-off body parts, Varys isn't the only eunuch in the Seven Kingdoms anymore (or at least that we know of). Poor Theon Greyjoy had a terrible Season 3 when he was tortured by the sadistic Ramsay, resulting in the gruesome removal of his ... manhood. At least the season ends with his sister Yara heading out to rescue him.
Arya killed a man
Arya grew into a much more aggressive character last season and finally let out her rage on one of the men who sewed the direwolf's head onto Robb Stark's body. She (repeatedly) stabbed him to death and was hardly fazed by it. Maisie Williams hinted at Arya's growing brutality and dark side in the coming season, and we're not surprised.
The Hound saved Arya
The Hound took Arya with him outside of Walder Frey's castle following the Red Wedding, saving her life and further proving he really is a good guy. It looks like the two of them are going to be a bit of a team in Season 4, which sounds nothing but awesome.
Joffrey and Margaery are getting married
The Royal Wedding is on the way in Season 4, so expect lots of extravagance, lots of Joffrey bitching, and feeling really, really sorry for poor Margaery -- but hey, at least she'll be queen!
Dany embarks on a new path: freeing the slaves
Daenerys freed the people of Yunkai, a slave city, at the end of Season 3 and they all called her "mhysa" meaning "mother." Freeing slaves is definitely her new mission now. Oh, and she still has her dragons, which have definitely grown up a lot by now.
Daario Naharis is going to look a lot different
We first met Daario last season when he vowed to serve under Daenerys last season. He was the long-haired, stern-jawed, Legolas-looking one -- the kind of dreamy guy we'd expect Dany to go for. But Ed Skrein, who played Daario last season, has been replaced by Michiel Huisman in Season 4, whom you may recognize as Liam from "Nashville."
Ygritte shot Jon Snow with 3 arrows
Jon Snow ditched Ygritte after betraying the Wildlings and killing the warg, but then she caught up with him and shot him with three arrows. Things were definitely left off pretty bad between the two (ugh just make up and kiss already), but Jon managed to safely arrive at Castle Black, although his fate remains unknown after betraying the Night's Watch.
Sansa Stark is now Sansa Lannister
Let's not forget that Sansa was forced to marry Tyrion last season, but technically the bedding ceremony still hasn't been completed (thankfully). They're both Joffrey's least favorite people in King's Landing, so it will be interesting to see how the two interact as husband and wife in the coming season.
Cersei is still supposed to marry Loras Tyrell
According to Tywin Lannister, Cersei is supposed to marry Loras Tyrell, meaning the Tyrells and Lannisters will be related in a whole bunch of confusing weird ways. For instance, once Joffrey marries, Margery would then be both Cersei's daughter-in-law and sister-in-law -- and thanks to incest, also her niece-in-law.
Jaime made a promise to Brienne
Remember how he swore a vow to return Sansa to her family once they got back to King's Landing? Will Jaime keep his promise? (Although Sansa doesn't exactly have a family anymore.)
Bran is heading North of the Wall
Bran's going on the scariest journey of any "Game of Thrones" character this new season. He said goodbye to his little brother Rickon and Osha as they headed toward safety and he trekked North of the Wall with Hodor and the Reeds siblings. Luckily he has Sam's dragonglass blade in case he runs into any White Walkers.
Sam and Gilly have returned to Castle Black safely
They survived! The baby is okay! Sam's not in trouble with the Night's Watch! Now that Sam's killed a White Walker, rescued a damsel in distress and her baby, and safely returned to the Wall, we have some pretty high expectations for him this season.
Littlefinger left King's Landing
He sailed off to Vale of Arryn at the end of Season 3 after unsuccessfully trying to get Sansa to come with him. Who knows when we'll see him again, but we honestly won't miss the guy that much.
News of the White Walkers is out
At the end of Season 3, Davos reads Stannis the message from the Night's Watch that the White Walkers have returned. Stannis says he'll march north to help protect the Wall, but he seems like too selfish of a guy to do something so noble.
Davos helped Gendry escape Stannis' dungeon
After sharing the news with Stannis, Davos helps Gendry escape imprisonment and sends him off to King's Landing in a row boat. However, Gendry can't swim, so who knows if we'll be seeing him again.
And Robb Stark, his wife, and Catelyn Stark are dead (duh)
In case you missed it, this horrendous, shocking, terrible, devastating thing known as the Red Wedding happened. It was awful and we're still not over it, but before you go into Season 4 make sure you've said your goodbyes to the last older Starks; now only the children (and Jon Snow) remain.
Season 4 of "Game of Thrones" premieres April 6 at 9 p.m. EDT on HBO.
CORRECTION: A previous version of this post misstated that Loras would be Cersei's brother-in-law once Joffrey married Margery. It has been corrected to state the accurate relationship between Cersei and Margery. An earlier version of this story also incorrectly stated that Arya killed an innocent man, but has been updated to clarify that he was involved in Robb Stark's murder.
BEFORE YOU GO
PHOTO GALLERY
"Game Of Thrones"