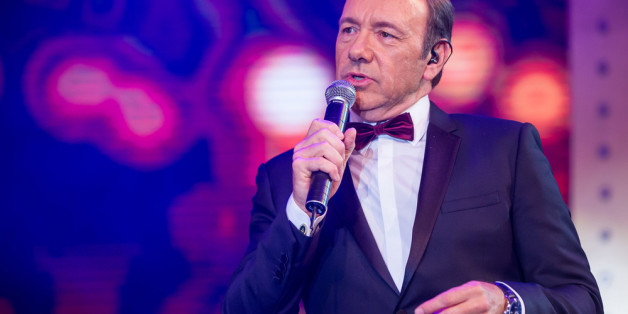 Actors of a certain age and Hollywood stature are well within their right to be choosy when it comes to movie roles. Kevin Spacey knows this to be true and, in a new interview with The Hollywood Reporter, doesn't hesitate to make it known.
"Unless it's Martin Scorsese, and it's a really significant role, f--k off," he says of his movie prospects. "I'm not playing someone's brother. I'm not playing the station manager. I'm not playing the FCC chairman. People thought I was crazy 11 years ago when I moved to London and started a theater company. 'What is he doing? He's out of his mind.' People thought we were crazy when we made the Netflix deal for 'House of Cards.' 'They're out of their minds, it'll never work.' I'm used to people thinking I'm nuts. And you know what? I kind of love it."
Of course, Spacey isn't nuts, even if his reputation is shrouded in mystery. The first season of "House of Cards" earned him Emmy, Golden Globe and Screen Actors Guild nominations -- 13 years after "American Beauty" netted the actor his second Oscar. His 10-year stint as the artistic director of London's Old Vic Theatre Run hasn't come without some hard times, but it also included stagings of plays by Arthur Miller, Eugene O'Neill, David Mamet and Shakespeare.
"There are a lot of people out there who offer roles to actors because they'll elevate their movie to a place the movie would never reach," he told THR. "They offer them a s--tload of money for a crap part, but it doesn't make the movie any better. And I'm not interested in elevating someone's crap movie."
[via THR]
BEFORE YOU GO
PHOTO GALLERY
"House of Cards"