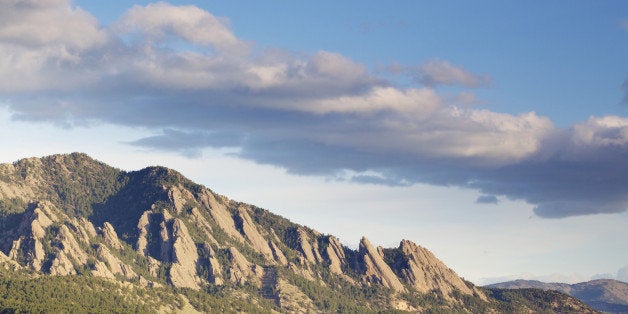 The obesity rate in Boulder is 12.4 percent -- much lower than the U.S. metro area with the highest obesity rate, which is the Huntington-Ashland area in West Virginia, Kentucky and Ohio, with an obesity rate of 39.5 percent.
Boulder has had the lowest obesity rate in the U.S. since Gallup-Healthways started tracking metro-area obesity in 2008 (except for the year 2009), researchers said. Boulder is also the only metro area that had an obesity rate below 15 percent among the 189 metro areas included in the most recent ranking, which involved survey responses from 2012 and 2013.
The national obesity rate in 2013 was 27.1 percent, with the rate increasing in many metro areas over the years.
The new metro area obesity rankings are based on survey results from 531,630 adults conducted in 2012 and 2013; at least 300 adults in each of the 189 metro areas was surveyed.
Least obese communities:
1. Boulder, Colo.: 12.4 percent
2. Naples-Marco Island, Fla.: 16.5 percent
3. Fort Collins-Loveland, Colo.: 18.2 percent
4. Charlottesville, Va.: 18.7 percent
4. Bellingham, Wash.: 18.7 percent
6. San Diego-Carlsbad-San Marcos, Calif.: 19.3 percent
6. Denver-Aurora, Colo.: 19.3 percent
8. San Jose-Sunnyvale-Santa Clara, Calif.: 19.5 percent
9. Bridgeport-Stamford-Norwalk, Conn.: 19.6 percent
9. Barnstable Town, Mass.: 19.6 percent
Most obese communities:
1. Huntington-Ashland, W. Va.-Ky.-Ohio: 39.5 percent
2. McAllen-Edinburg-Mission, Texas: 38.3 percent
3. Hagerstown-Martinsburg, Md.-W. Va.: 36.7 percent
4. Yakima, Wash.: 35.7 percent
5. Little Rock-N. Little Rock-Conway, Ark.: 35.1 percent
6. Charleston, W. Va.: 34.6 percent
7. Toledo, Ohio: 34.2 percent
8. Clarksville, Tenn.-Ky.: 33.8 percent
8. Jackson, Miss.: 33.8 percent
10. Green Bay, Wisc.: 33 percent
10. Rockford, Ill.: 33 percent