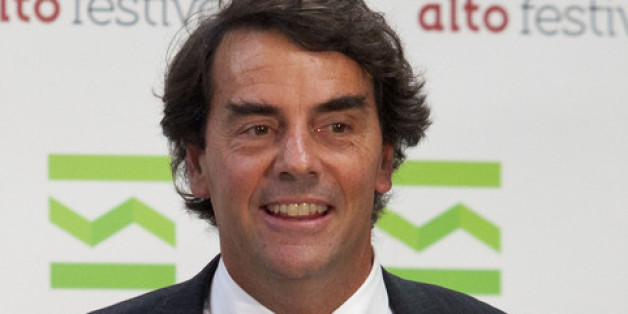 A bipartisan group is speaking out in opposition to a proposed ballot measure that would split California into six states.
"The measure deserves to die a quick death," Steven Maviglio, one of the group's co-founders, said in a statement. "We're calling in the cavalry now to make sure that it does."
Maviglio, a Democratic political consultant, and Joe Rodota, a GOP political strategist, formed the group OneCalifornia out of concern the ballot proposal will hurt economic development in the state even if it isn't approved, according to the Bay Area News Group.
"It has negative implications that could cost California's businesses and taxpayers tens of billions of dollars," Rodota said in a Wednesday news release.
The proposed ballot measure, known as "Six Californias," was floated by Silicon Valley venture capitalist Tim Draper as a means to "bring us closer to our government." It would split California into six states, which Draper said would allow each state to better serve the needs of its residents and "create a fresh start ... and best practices," the San Francisco Chronicle reported.
Draper has said he's close to having the more-than 800,000 valid signatures needed to put the plan on the ballot. He has also pledged to spend $750,000 of his own money to promote the measure, though the public appears skeptical of the idea.
A spokesman for California Gov. Jerry Brown (D) told the Sacramento Business Journal that the proposal "has serious practical challenges."
The proposed borders for the six states would create the country's richest state -- Silicon Valley -- as well as its poorest -- Central California, according to the state Legislative Analyst's Office. The current state has the 12th highest per capita personal income in the United States.
To ensure the measure gets on November's ballot, Draper needs to deliver the required signatures to the county registrars by April 18, the secretary of state's office said. That allows time for the signatures to be approved before the June 26 ballot deadline. If the signatures are in by July 18, the measure could be put on a future ballot, the San Francisco Chronicle reported.
BEFORE YOU GO
PHOTO GALLERY
Connect The Dots On Climate Change