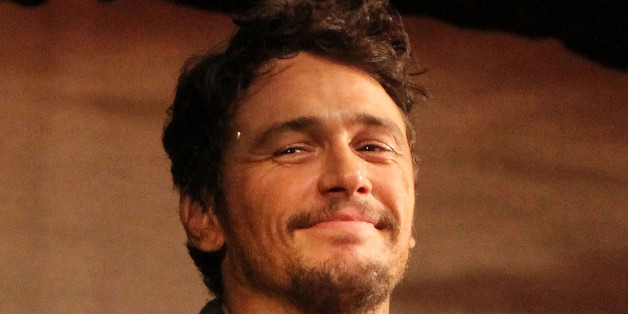 When James Franco's questionable Instagram texts with a 17-year-old girl leaked online last week, many thought it was part of a viral marketing stunt for "Palo Alto," a new film based on a short story collection written by Franco. Here's why: "Palo Alto" includes one story about a young girl named April (played by Emma Roberts), who becomes romantically entangled with her soccer coach, Mr. B (Franco). The relationship is part of the film's new trailer, which was released on April 2 by Tribeca Film.
"I'm embarrassed, and I guess I'm just a model of how social media is tricky," Franco said about his Instagram faux pas in an interview with Kelly Ripa and Michael Strahan on the pair's television show on April 4. "It's a way people meet each other today, but what I've learned is you don't know who's on the other end. I used bad judgement and I learned my lesson."
"Palo Alto" was directed by Gia Coppola and opens in select theaters May 9. Decide for yourself if Franco's social-media scandal was part of an elaborate viral marketing campaign in the comments below.
CORRECTION: The "Palo Alto" trailer was released the same day Franco's Instagram texts became public, not after.
BEFORE YOU GO
PHOTO GALLERY
Celebrity News & Photos