A body found near an abandoned island zoo in Detroit is being investigated by law enforcement and state park officials.
According to a statement from the Michigan State Police, the body found on Belle Isle appeared to have been at the location for "a long period of time." Foul play is not thought to be a factor.
Authorities made the discovery after an individual reported a possible body near the shuttered island zoo to MSP Sunday evening. As of Monday morning, the identity was unknown. In a statement, MSP said they are waiting for autopsy results from the Wayne County Medical Examiner's Office.
According to the Detroit News, the victim is believed to a homeless man in his 50s. A spokeswoman for the medical examiner's office, Mary Mazur, told the paper that the deceased's "body is mummified, meaning that the cold, dry conditions in the snowdrift where he was found caused the body to be in that state."
Belle Isle is an island in the Detroit River and a popular park for city residents, with nature paths, an aquarium, beaches, sports fields, a conservatory and more. Earlier this year, it was removed from city control to become part of the state park system. The zoo was founded in 1895, according to the Belle Isle Conservancy, became a children's zoo in the 1940s, was overhauled in the 1980s and eventually closed in the early 2000s.
Though closed to the public, the crumbling zoo is a favorite spot for urban explorers.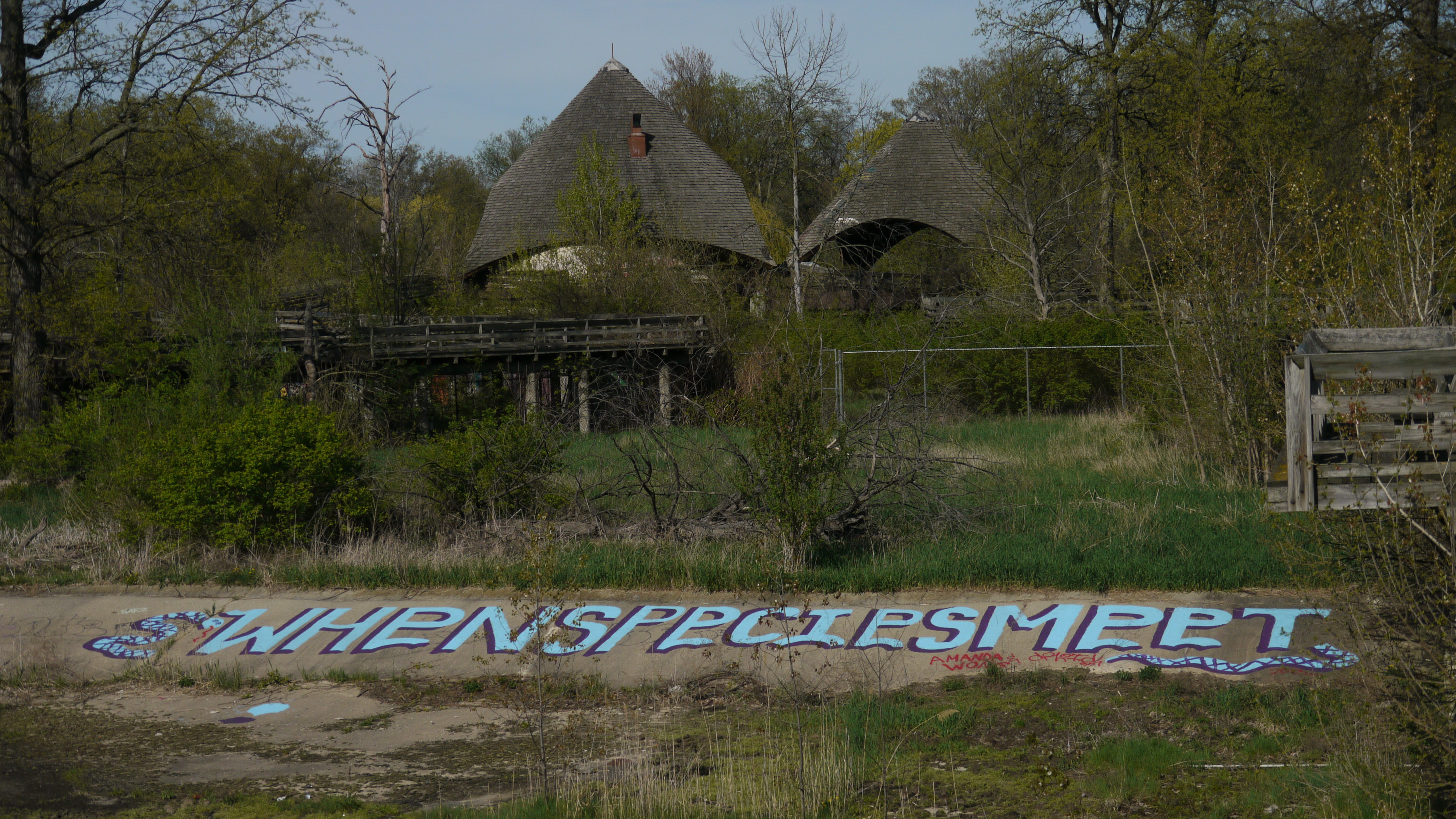 Flickr photo by Lyfetime.
"Every building and every enclosure chokes with overgrown plants in the summer," Sweet Juniper blogger Jim Griffioen described in 2009. "Dead trees have fallen to crush the boardwalk in places. The buildings are mostly intact, filled with snake and spider exhibits, educational displays."
BEFORE YOU GO
PHOTO GALLERY
Beautiful Abandoned Buildings