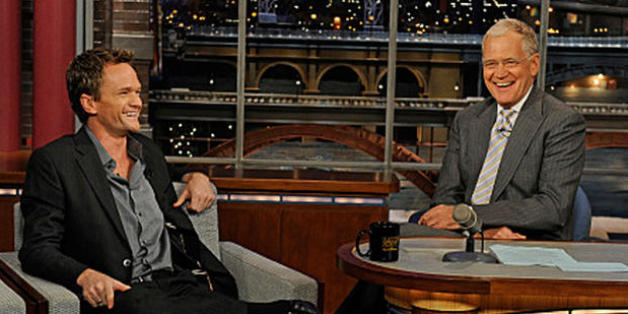 David Letterman announced his impending retirement from late night TV last week, and after having a brief moment of mourning, the conversation shifted to talk of replacements.
Plenty of names are stirring in the pot of potentials, but the network has yet to officially comment on who might be filling those well-worn shoes. One possibility to be excited about is "How I Met Your Mother" star Neil Patrick Harris.
Between dodging questions about alternate endings to that much-talked about final episode and donning drag on stage for his new Broadway show, Harris admits he doesn't have much time for hosting duties at the moment.
"That hasn't even been a conversation at all," Harris told the New York Observer. "It would be an asinine amount of work."
True. But after a long-running stint on one of the most popular comedies in recent TV history, we think he could handle it. And it looks like CBS chairman Les Moonves does too. The network chief chose Harris to host the Emmy's the last two times the network aired the awards show, and the multi-talented actor more than delivered, earning positive reviews and big ratings gains.
If CBS is looking to keep it in the family, Harris might be the best choice, and he isn't exactly saying no to the offer. "I'm a big fan of CBS and Les," Harris said, "so who knows?"
BEFORE YOU GO
PHOTO GALLERY
Late Night Talk Shows