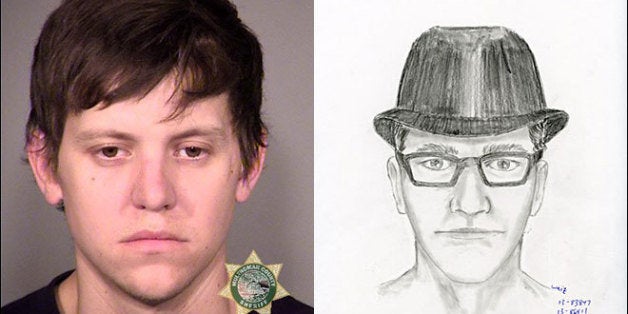 Police in Portland, Ore., have finally arrested a man known as the "Nerdy Bandit."
Robbery suspect Thaddeus Lindsay-Woods, 31, earned his name because he allegedly stuck up trendy stores while wearing "nerdyish" thick-framed glasses. A composite sketch of the suspect, released before his arrest, also shows him wearing a short-brimmed hat.
"He looks like an average hipster Portlander. He could be anybody," Jamie Shultz, manager at a nearby clothing store, told KPTV.
Lindsay-Woods is accused of robbing two American Apparel stores and one Urban Outfitters in Portland over the course of 10 days in October 2013. Police said he used a gun in one robbery.
BEFORE YOU GO
PHOTO GALLERY
Dumb Criminals: Mugshot Gallery