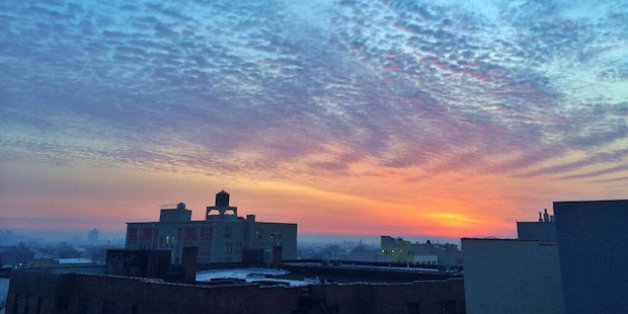 By Aidan Gardiner
NEW YORK CITY — Many New Yorkers awoke to a lingering smell of smoke that had blown north from a brush fire about 100 miles away in New Jersey's Wharton State Forest Monday morning, the Office of Emergency Management said.
"Due to a brush fire in the Wharton State Park in New Jersey, residents in Staten Island & Brooklyn may smell smoke," the OEM tweeted about 1:45 a.m.
But residents smelled the smoke in Queens and Manhattan as well.
"[It] smells incredibly strong in #astoria to be in southern Jersey! Wow," tweeted Danielle Rodino.
About 30 acres of the park ignited Sunday night and sent a plume of smoke into the sky that could be seen from miles around, according to NBC, which added that the flames haven't injured anyone or burnt any buildings.
The park is the largest contained green space within the New Jersey State Park System with 122,880 acres, according to the park's website.
The park is also home to various species of animal including bald eagles, ospreys, beaver and otter, the site said.