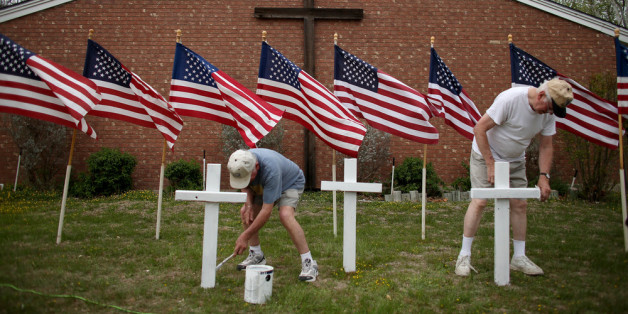 Bob Butler and Bob Gordon are proving a soldier's service to his or her country never truly ends.
Butler is an Army veteran who lives just a few miles from the Fort Hood military post in central Texas, where a soldier killed three and injured 16 others before fatally shooting himself last week.
"This kind of stuff never used to happen when I was in [the military]," Butler recently told BuzzFeed.
He wanted to honor those affected as a "continuation of [his] service," according to the outlet. So he took 16 American flags -- each one representing a person injured in the shooting -- and lined them up on the front yard of Central Christian Church in Killeen, Texas, according to NBC News.
Then he gathered some scrap wood to build three crosses -- representing the three people killed in the attack. With help from Gordon, a retired Army lieutenant colonel, Butler painted the crosses white and placed them near the flags, according to the Houston Chronicle.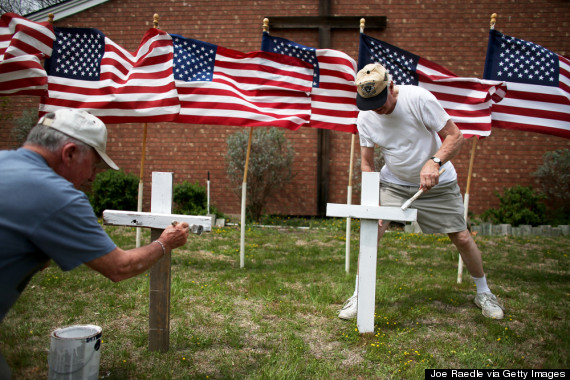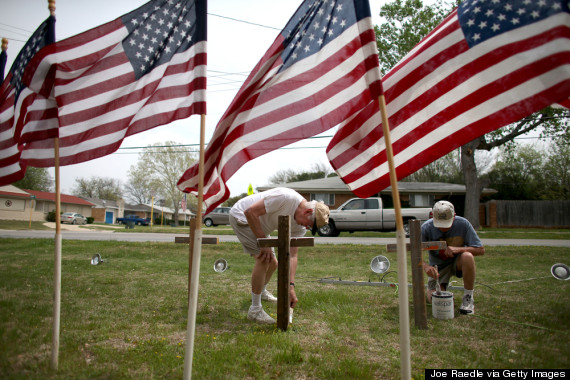 The veterans constructed a similar memorial after Nidal Malik Hasan killed 13 people and wounded 32 others in a shooting rampage at Fort Hood in 2009.
"We want the community to know we love them and we're praying for them, and we hurt when they hurt," Butler told the Chronicle.
BEFORE YOU GO