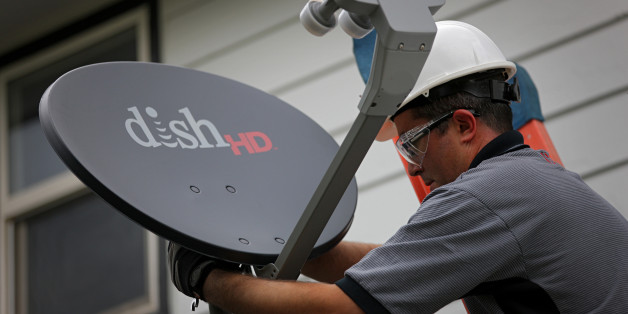 April 9 (Reuters) - Dish Network Corp customers in 25 markets across the United States can no longer view programs from ABC, NBC and CBS broadcast affiliate stations due to an impasse between the satellite provider and Hearst Television.
It was the latest standoff as cable and satellite providers haggle with network TV and other content owners over the price of carrying a channel.
Hearst owns 29 local TV broadcast affiliate stations in 25 markets, including Baltimore, Boston and New Orleans. Walt Disney owns ABC and Comcast owns NBC.
"Hearst blacked out its channels to use viewers as bargaining chips as it makes unreasonable demands on Dish and its customers," Dave Shull, Dish executive vice president and chief commercial officer, said in a statement on Tuesday when the blackout began.
"We offered to keep the channels on while we try to reach a deal, but Hearst refuses to put viewers first."
Satellite and cable provider pay local TV stations and media companies such as Viacom to carry channels, something known in the industry as "retransmission fees."
Hearst had extended its contract with Dish, which originally expired on March 1 as the two companies continued to negotiate a contract.
Hearst Television said in a statement, "It appears that Dish does not have a problem with the rates we are seeking.
"But the Dish negotiating team is seeking other terms that we don't have in our deals with any other cable or satellite distributor or telco."
Dish is pushing for congressional members in Washington to consider changing legislation regarding retransmission fees.
On Wednesday, The Weather Channel and Dish rival DirecTV ended nearly a three-month dispute where DirecTV subscribers could not view the channel. [ID:nL3N0N043C} (Reporting by Jennifer Saba in New York; Editing by Jonathan Oatis)