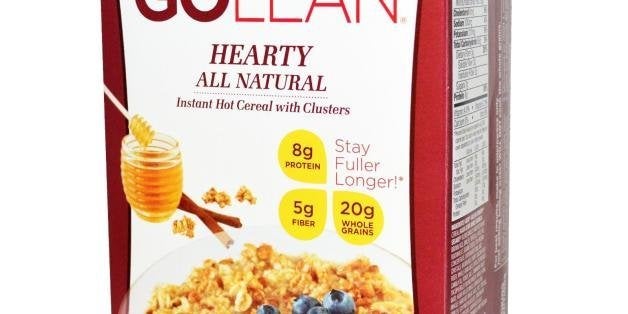 There's nothing more exhausting than going to the grocery store. And we're saying this as people who used to love buying groceries. All the cooking possibilities the grocery store offered made us feel giddy. But now, it just makes us dizzy. Sometimes we just want to lie down in the middle of the aisle and give up.
It's not the lines -- we can deal with that. It's not even the aggressive shoppers -- we know how to fight back. It's the tiresome amount of food labels that are covering our food packages. Gluten free, low calorie, reduced calorie, low fat, less fat, no fat, free range, cage free, grass fed, all natural... the list goes on and on.
We are more than thankful that there are food products available to fit everyone's needs. Those with allergies, health problems and specialty diets should not have to go without their favorite foods. BUT, we're just not even sure what we're buying anymore because the labels have taken over EVERYTHING. Cereal is no longer just cereal, but a prescription for our heart, body and soul.
We miss the days when we could pick up a loaf of pillowy soft and ultra white sandwich bread for grilled cheese. Now we have to choose between the bread with extra fiber or the one that's heart healthy. Do you pick whole grain or multigrain? And is all natural better for the environment or do we need to look for one that's been processed in a nut-free plant where unicorns give their final seal of approval before bagging? We just want a sandwich, people, but these labels are making it so hard. See for yourself.
BEFORE YOU GO
PHOTO GALLERY
Food Label Lingo