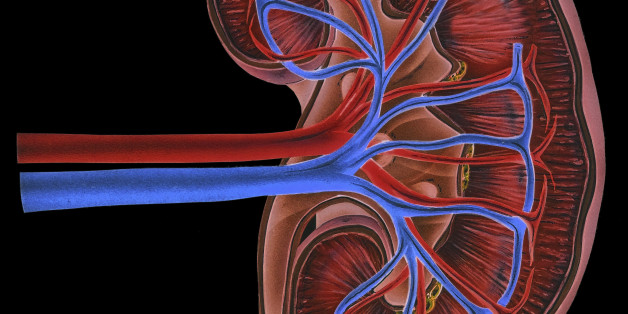 By Ransdell Pierson and Bill Berkrot
April 9 (Reuters) - Several leading U.S. and European heart doctors are calling for curbs, or even a moratorium, on using devices meant to lower blood pressure by zapping kidney arteries, following a surprising failure of the technology in a clinical trial.
The views highlight a significant new hurdle to wider approval and acceptance of the therapy, known as renal denervation, which had raised hopes in the medical community as a way to treat stubbornly high blood pressure for patients who don't gain enough benefit from drugs.
Wall Street analysts had estimated a potential market of $3 billion for the devices made by Medtronic Inc, Boston Scientific Corp and St Jude Medical Inc. But failure of the high-stakes clinical trial set off a heated debate between doctors who believe the approach is worth saving and those who say results show it provides no clear benefit.
Trial data presented at the American College of Cardiology (ACC) annual meeting last week showed that Medtronic's Symplicity renal denervation device failed to lower blood pressure any more than a fake procedure in a closely watched 364-patient study, calling into question the therapy approved in more than 80 countries.
The devices are not approved in the United States.
"I think sales should be suspended," said Dr. Steven Nissen, head of cardiology at the Cleveland Clinic, referring to the entire class of devices. "You (now) have a trial with no evidence it works," he told Reuters.
Dr. P.K. Shah, another prominent cardiologist from Cedars-Sinai Medical Center in Los Angeles and professor of medicine at UCLA, agreed that a suspension of sales might be prudent.
"European colleagues would be better off doing the right clinical trials and perhaps putting a short-term moratorium on making (them) available, except to participate in a clinical trial," Shah said.
The Symplicity trial was the first to subject one group of patients to a sham procedure - during which they were sedated and had a catheter threaded into their arteries but no actual treatment - to account for any potential placebo effect. Prior informal trials of the devices with no control group had shown average systolic blood pressure reductions of twice what was seen in the latest Symplicity trial.
Some cardiologists, including Dr. John Burnett of the Mayo Clinic in Rochester, Minnesota, and ACC President Dr. Patrick O'Gara, said a formal review of the products should be undertaken.
"A few patients seem to have derived benefit from this type of intervention. We need to convene a group of experts to weigh the positives and negatives of a moratorium," said O'Gara of Brigham and Women's Hospital in Boston.
The European Society of Hypertension recommended "further studies of high scientific caliber" on renal denervation's relative benefits. Many of the doctors interviewed by Reuters noted potential flaws in the Symplicity trial results, including questions over whether the trial procedures were done correctly.
Medtronic, in an emailed statement, said the trial did not prove renal denervation does not work. It will continue to sell the device where approved and study its effectiveness.
"Medtronic believes physicians should make clinical decisions based on the totality of evidence, including their own independent experience," it said.
THE KIDNEY CONNECTION
The renal denervation procedure involves inserting the device through the groin and threading it to the kidney via a catheter. It then applies radiofrequency pulses to the renal arteries to damage nerve endings in the vascular wall that doctors believe contribute to blood pressure elevation.
The therapy has been available for years in Europe, where medical devices must only prove their safety to the satisfaction of one of dozens of regulator bodies to gain approval. Effectiveness is determined through post-approval surveillance.
Many doctors are hopeful the therapy will ultimately succeed based on results of animal studies and previous trials. But Wall Street's predictions of multibillion-dollar sales within 10 years for the renal denervation market now seem unattainable, since they depended on U.S. approval.
"This certainly set the field back several years," Jefferies & Co analyst Raj Denhoy said of the failed study. "There are no prospects of a device getting approved in the United States anytime soon."
Medtronic expects sales of only about $20 million in 2014.
Dr. John Jarcho, deputy editor of the New England Journal of Medicine and assistant professor at Harvard Medical School, said European counterparts need to take the failed trial into account. "I don't think it can be business as usual," he said. "If I were a patient, I would choose not to have the procedure."
European-based heart doctors who talked to Reuters at the meeting were not ready to pull the plug.
"We don't need a moratorium because safety is not the issue," said Dr. Steven Chamuleau of University Medical Center in Utrecht, Netherlands.
Dr. Francois Schiele, chief cardiologist at University Hospital of Besancon in France, said sales of the Medtronic product probably should be suspended, but he was unsure about rival products.
"We have to continue with ongoing trials," said Schiele, a member of the press committee of the European Society of Cardiology. "If another trial is negative, then we'll probably have to question whether we should stop."
Boston Scientific, in an emailed statement, said it believes that its Vessix denervation system "is a highly differentiated technology supported by compelling clinical evidence." It said it would work with the scientific community to determine the next steps in its clinical program.
St. Jude Medical said it would study the Symplicity data but still believes in the technique and its product.
Several doctors questioned whether the Medtronic device actually destroyed the nerve endings as intended. They suggested that some kind of diagnostic test to confirm actual denervation may be needed to advance the field.
"When the dust clears, there will be evidence denervation works, and this will be one blip in the history of this technology," said Dr. Robert Siegel, professor of medicine at Cedars-Sinai. (Reporting by Bill Berkrot and Ransdell Pierson; Editing by Michele Gershberg, Ken Wills and Douglas Royalty)