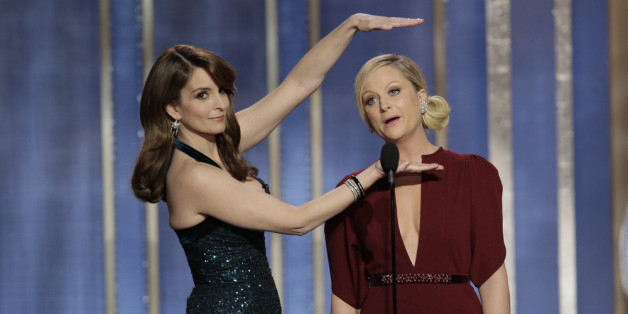 We're Lizzing! We're Lizzing! Tina Fey and Amy Poehler will are set to star as sisters in "The Nest," a film about two 30-something sisters who find out their parents put the family home up for sale. The siblings then spend a raucous weekend together, bonding, fighting and learning to grow up.
If "The Nest" is anything like the last film in which they co-starred, "Baby Mama," it will be dirty. Like, perfectly, over-the-top, laugh-out-loud dirty. Fey will produce the film with Jay Roach; "Pitch Perfect" alum Jason Moore will direct.
The Golden Globes co-hosts are the ultimate comedy pair, and recently pulled in the biggest audience the award show had seen in a decade. Last year, they signed a two-year contract to host the Globes again in 2015.
In addition to starring in and producing NBC's "Parks and Recreation," Poehler produces Comedy Central's "Broad City." Fey is set to executive produce two shows in the fall, NBC's "Tooken" and Fox's "Cabot College." She also stars in "This Is Where I Leave You," based on the Jonathan Tropper novel by the same name. All we can say is:
BEFORE YOU GO
PHOTO GALLERY
We All Heart Tina Fey