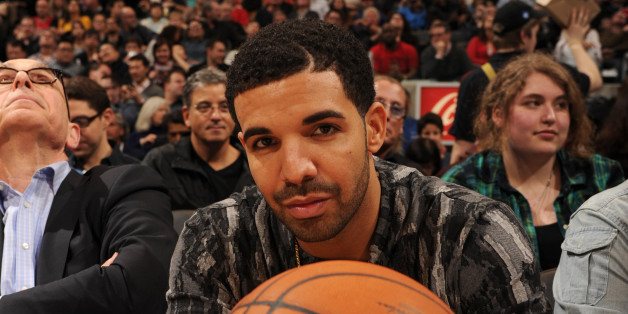 2014 is a good year to be a UConn Husky, so much so that the UConn men's basketball team, the reigning NCAA champions, tried to recruit rapper Drake to become a fan.
Following Monday night's big win against Kentucky, the UConn men's basketball Twitter account took a shot at Drake, tweeting him a Huskies business card with a caption referencing one of the artist's songs.
Imma just hand @Drake a business card and say... We Made It pic.twitter.com/YMYalWClmx

— UConn Men's Hoops (@UConnMBB) April 8, 2014
Drake is a noted Kentucky Wildcats fan. He even visited the team in their locker room after their Final Four win.
Connecticut's tweet came almost immediately after the men's victory over the Wildcats to become the first No. 7 seed to win the tournament.
Many are taking the tweet as a shot fired in the rapper's direction for picking the wrong team in 2014. However, others have noticed Drake's passion for sports and poked fun at him for apparently being a devout fan of many different teams. Perhaps the business card was UConn's way of inviting him to become a UConn fan.
Connecticut's men's basketball win was followed up the next night with an NCAA championship victory from the UConn women's basketball team, which went undefeated in the tournament, beating Notre Dame 79-58 to win it all.
So maybe Drake should at least pick up a Huskies jersey or something.
BEFORE YOU GO
PHOTO GALLERY
PHOTOS: UConn vs. Florida