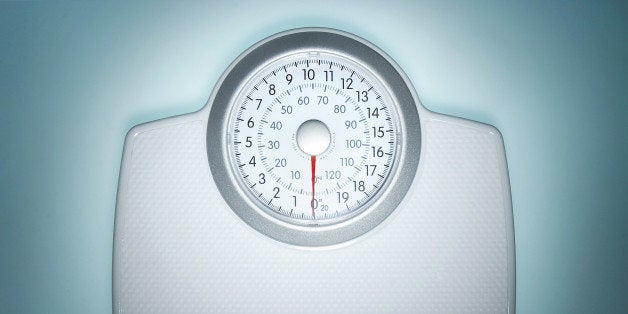 People with colorectal cancer are less likely to survive if they had a high body mass index before their cancer diagnosis, according to a new study.
In addition, being heavy might have more of an impact on survival than an important tumor marker. A high body mass index "overrides the survival advantage conferred on patients by an MSI-high tumor," study researcher Peter T. Campbell, Ph.D., director of the Tumor Repository in the Epidemiology Research Program at the American Cancer Society, said in a statement. Typically, colorectal cancer patients whose tumors have the MSI (microsatellite instability) marker have better prognoses.
The study included 6,763 people with invasive colorectal cancer who were enrolled in the Colon Cancer Family Registry from 1997 to 2008; the patients' body mass indexes from two years pre-diagnosis were collected. Researchers also gathered information on the MSI status of the tumors, which was available for 4,987 of the patients.
After a median follow-up period of 5.3 years, researchers found a relationship between patients' pre-diagnosis weights and their risk of dying of any cause post-diagnosis.
Specifically, for every unit increase in body mass index (calculated as 5 kilograms per meter-squared), the risk of dying from any cause increased 10 percent, and the risk of dying from colorectal cancer specifically increased 7 percent.
Patients with the MSI-high tumors also had an association between increased death risk and pre-diagnosis body mass index.
The study was presented at the annual meeting of the American Association for Cancer Research; because they have yet to be published in a peer-reviewed journal, they should be considered preliminary.