When wildlife photographer Will Burrard-Lucas spent six days photographing a meerkat family in the Makgadikgadi region in Botswanna, these cheeky fellows gave him much more than he bargained for.
Instead of fearing the towering mammal that Burrard-Lucas is, these tiny mammals welcomed him into their territory and even used him to their advantage. Employing his head and camera lens as a lookout post, the responsible parents kept guard while their newborns played with his camera. It even looks like they took some selfies for him!
Because these weasel-like animals make nice meals for larger predators like jackals and falcons, one adult will often stand guard while the others forage for food, according to the San Diego Zoo. The lookout signals to its companions when a threat is spotted, and the meerkats quickly run to the nearest "bolt hole" -- a network of underground tunnels where they congregate in large groups called gangs or mobs. Meerkats are native to desert regions in southern Africa.
Take a look at the photos and video below to meet the most photogenic meerkat family out there. You can view more of Burrard-Lucas' photos here. Will Burrard-Lucas takes a photo while a Meerkat perches on his lens on January 2014 in Makgadikgadi, Botswana. (Will Burrard - Lucas/Barcroft Media /Landov)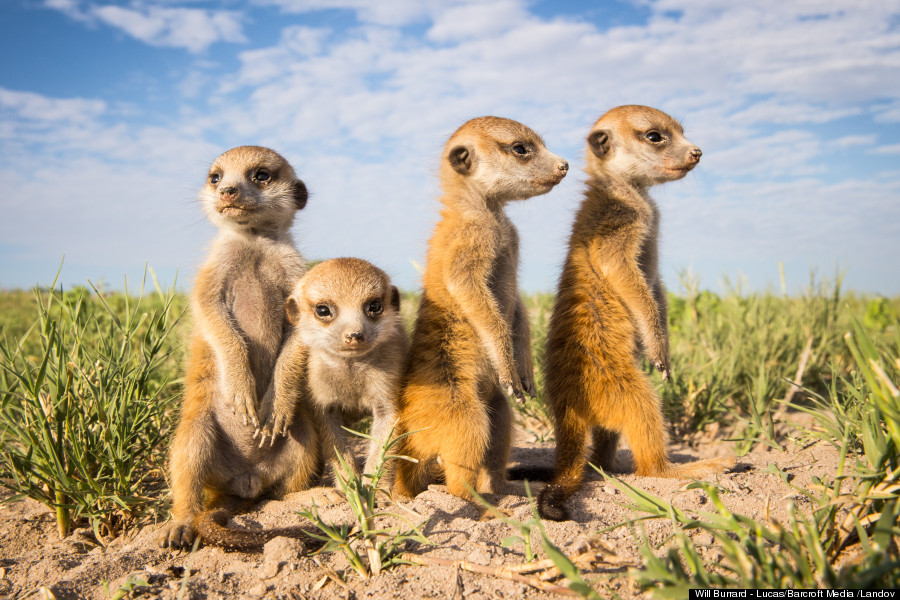 A group of baby Meerkats on January 2014 in Makgadikgadi, Botswana. (Will Burrard - Lucas/Barcroft Media /Landov)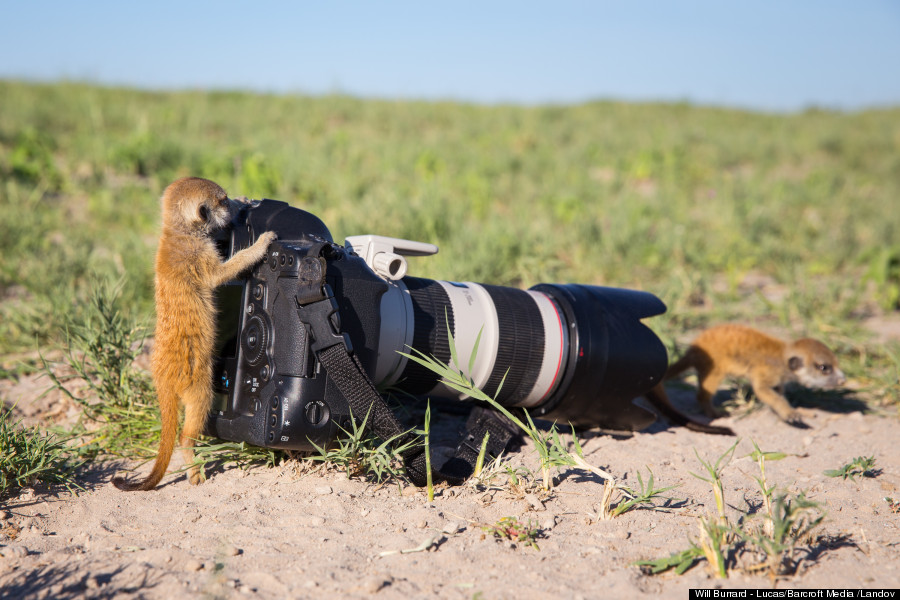 Two baby Meerkats playing with a camera on January 2014 in Makgadikgadi, Botswana. (Will Burrard - Lucas/Barcroft Media /Landov)
BEFORE YOU GO
PHOTO GALLERY
Animal Moms And Babies