What started out as a fun activity to pass the time while driving long distances to visit doctors, is now helping to find a cure for cancer.
Graham Fowler, a 10-year-old boy from Fridley, Minn., with a rare form of skin cancer called spitzoid melanoma, started weaving bracelets after his mom got him a rainbow loom, Yahoo reported. After a photo of the bracelet was posted to Facebook, people asked if they could buy it. That's when Graham got the idea to sell the bracelets and donate the money to cancer research.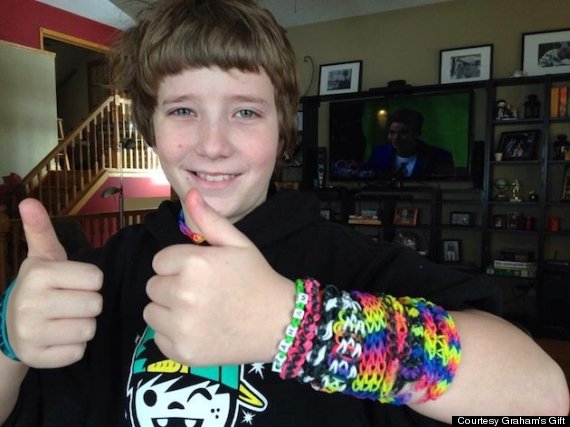 Since October, he's made 8,000 bracelets and raised almost $10,000, which is being donated to Children's Hospitals and Clinics of Minnesota.

"I want to do this so that kids can get better," he told Yahoo.
Only five other children in the United States have the same diagnosis as Graham, and unfortunately, there is no cure, WCCO reported.
With the help of his older sisters, he's made a Facebook page called Graham's Gift which he uses to sell his wares.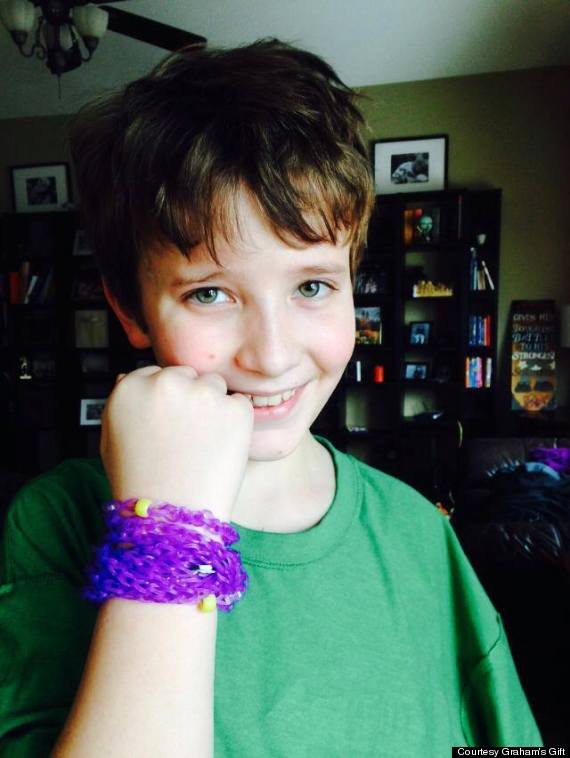 Each bracelet sells for $1 and always features a special yellow bead, symbolizing child cancer research, according to Today.com.
To learn more about Graham's story or to make a donation, click here.
BEFORE YOU GO
PHOTO GALLERY
The Internet Saved My Life