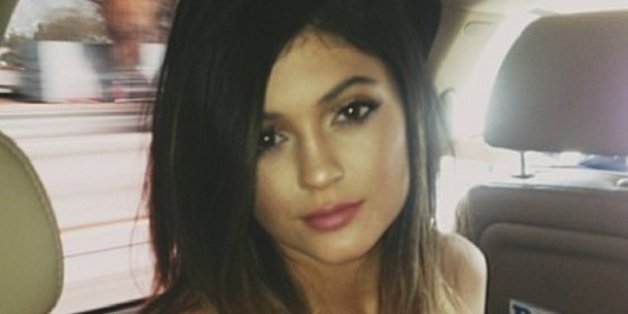 Kylie Jenner would like you to remember she's 16 years old, just so you are completely aware of how ridiculous the accusations of plastic surgery sound.
After months of tabloid speculation and rumormongering at the hands of doctors who have never treated her, Jenner took to Twitter on Thursday, April 10, to deny reports claiming she's had everything from a nose job to Botox and lip injections.
"these plastic surgery rumors hurt my feelings to be honest and are kinda insulting," Jenner tweeted. "Just in case anyone forgot.. I'm 16."
"The wonders of putting a little makeup on," she wrote but later deleted.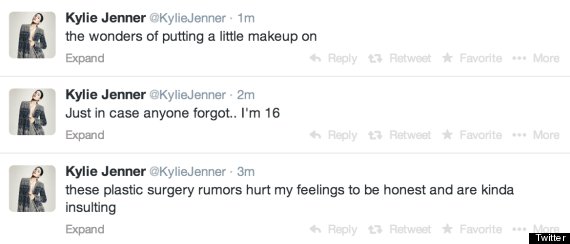 Jenner replied "I love you" to pal Hailey Baldwin, who wrote that people don't want to believe she's naturally beautiful, and to someone who pointed out that "puberty is a beautiful thing."

BEFORE YOU GO
PHOTO GALLERY
Kendall And Kylie Jenner Photos