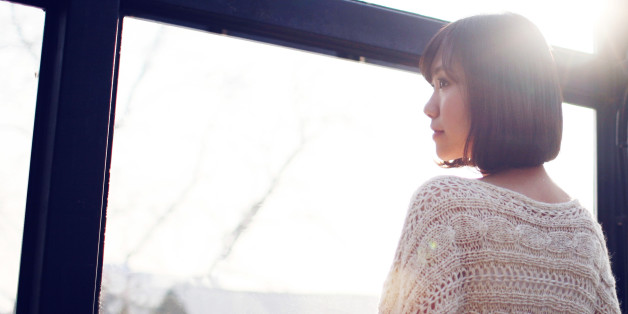 During the darkest day of your divorce, you need gentle reminders that everything's going to be alright.
The best source of reassurance? People who've been right where you are now. To that end, we asked our readers on Facebook and Twitter to share with us the one thing they're most proud of accomplishing on their own since their divorce. From surviving threats of biblical proportions (a flood, a car accident, health issues and a divorce?) to small life wins (opening a can of olives like it's no big thing), see what they had to say, then head to the comments and tell us what you're most proud of doing by yourself since your split.
- "Today I'm proud to say that I'm able to take care of my three young children and our home all while working toward my doctorate."
- "I bought my own house. And then I beat breast cancer. No husband required!"
- "I'm most proud of living on my own for the first time in my life at 33-years-old."
- "I was able to create an atmosphere of peace for my kids throughout the divorce, all while managing to get them to all their sports events."
- "Let's be real: The day I opened a big can of olives by myself was a minor milestone in my life."
- "Right after the divorce, I was most proud of jumping on an airplane and going on vacation all on my own."
- "I'm proud to say I'm not only able to pay all my bills, I'm doing so on time (and oftentimes, early!) and without his income. That's something we rarely accomplished together."
- "I'm finally able to go out with friends without feeling bad about it."
- "I'm proud that every day is proof that I never needed him. I could it on my own all along, I just didn't realize it."
- "I earned two, yes two, college degrees all on my own after divorce."
- "I took a big vacation with just my son and myself. It was very daunting for me at the time -- and we had lots of car trouble -- but I survived!"
- "I fixed my closet door all on my own! Sometimes it's the silly little things that mean the most."
- "Let's see: I survived smoke damage, a flood, a car accident , health issues and I'm making an effort to provide a roof over my kid's head -- those are all things to be proud of!"
- "I'm most proud of learning how to live with a sense of wonder again."
- "There's nothing I'm not proud of doing since my divorce. I'm living on my own for the first time in my life, I landed a great job, and I just bought a brand new car all on my own. Another thing I'm proud of? Taking my son to Disneyland and watching him have the time of his life."
- "I'm most proud of being a good role model for my daughters. Today I'm showing them what it means to be a strong, independent woman."
Keep in touch! Check out HuffPost Divorce on Facebook and Twitter.
BEFORE YOU GO
PHOTO GALLERY
10 Quotes To Help You Overcome A Split