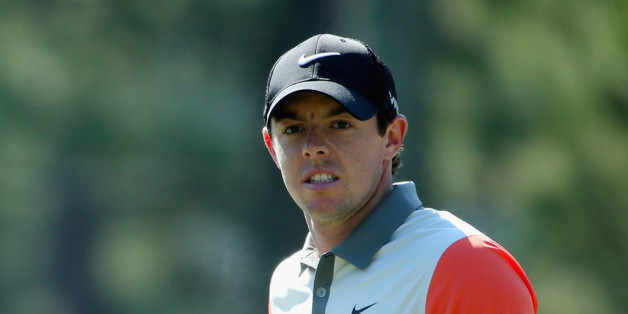 Pastry as a sign of golfing success is a new one on us.
A college lecturer in Andover, United Kingdom, reportedly saw what he believed to be the face of Rory McIlroy on a Danish and bet $1,700 on him to win the Masters.
"It's got to be a sign -- Rory's face on a piece of food from his girlfriend's home country," Rob Price told British news site The Independent. "My mates have had a giggle and think I'm mad, but if I pocket [$20,000], I'll be the one laughing."
Price tweeted news of his wacky wager and posted a picture of said treat. Looks yummy, but we don't see the resemblance.
A sign? Forget Jesus on your toast, just found @McIlroyRory on my Danish. Surely a grand on Rory to win #Masters2014 pic.twitter.com/ZLJkf2t8tV

— Rob Price (@Welsh_crouchy) April 8, 2014
The former No. 1 McIlroy shot a one-under-par 71 in the first round Thursday at Augusta.