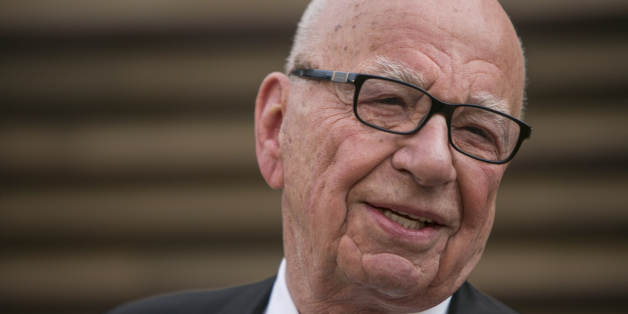 Rupert Murdoch thinks Fox News has saved politics, was "shocked" by his ex-wife's mash notes to Tony Blair, feels he could "live" with Hillary Clinton as president, and imagines that the New York Post may go all-digital in the next ten years.
Murdoch revealed all of this in a lengthy interview with Fortune magazine that was released on Thursday.
The last year has been a whirlwind one for the media monarch. He got divorced, split his company in two and welcomed his prodigal son Lachlan back into the corporate fold, among other things.
He touched on these matters in the interview, speaking with typical candor.
Had Fox News tarnished the political process and hurt the Republican Party? "I think it has absolutely saved it."
Could he see himself supporting Hillary Clinton? "It would depend on the Republican candidate totally." (He likes Jeb Bush and Paul Ryan, but not Rand Paul.)
How did he get Lachlan Murdoch to return to him? "Lachlan and James and I had a very serious talk about how we can work as a team in July of last year."
What about his Twitter habit? "My family are horrified that I'm on it."
Murdoch's comments about the 2016 race will garner particular interest; he has never been shy about using his media outlets for political purposes.
Read more at Fortune.