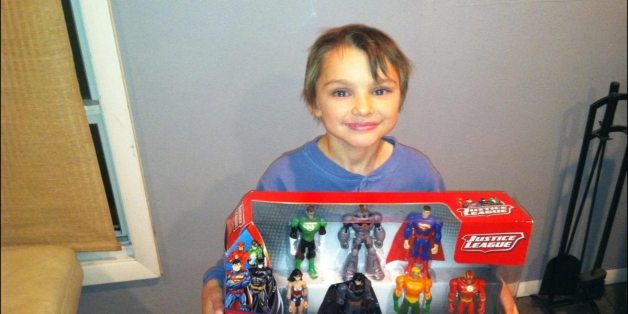 Wisconsin may soon become one of the first states in the nation to legalize a marijuana extract for treating children who suffer from intractable seizure disorders.
The extract, known as cannabidiol or CBD oil, is low in THC and therefore does not produce a "high." Animal studies and anecdotal evidence have shown that the substance may be an effective treatment for some seizure syndromes.
A bill unanimously approved by the Wisconsin Senate on April 1 would make the oil legal to treat seizure disorders in the state. On Wednesday, Gov. Scott Walker (R) signaled that he would sign it, according to multiple reports.
Speaking of this bill and others, Walker told reporters that he didn't anticipate "any policy differences" and that it "may just be a matter of whether [the bills] are drafted correctly," the reports say.
"This is not even remotely close to medical marijuana, and certainly it's far removed from legalizing marijuana. This is a very specific use of the byproduct, obviously limited to helping young people with seizures and it would be tightly controlled," Walker added, according to the Milwaukee Journal Sentinel.
"I am very grateful to God, the bipartisan Wisconsin legislature, and to all the families and others who collaborated to give our kids a new treatment option," said Amylynne Santiago Volker, whose 9-year-old son Nic suffers from a type of intractable epilepsy called Doose syndrome, which causes him to have an average of 100 seizures a day. "I'm looking forward to a future filled with promise and normalcy for Nic."
Volker, who lives with her family in Dane County, was the catalyst behind the bill. She met with her assemblyman, Rep. Robb Kahl (D-Monona) in the fall and implored him to look closer at the benefits of the cannabis extract. Kahl introduced the bill in February with a Republican co-sponsor, and the measure quickly gained bipartisan support.
CBD oil is illegal under federal law. Even in states that have medical marijuana laws, it is often illegal for minors to use cannabis as a medicine. Alabama recently passed a bill legalizing the oil, and other states like Kentucky, Tennessee, South Carolina, Georgia and Florida are trying to do the same. Meanwhile, families with epileptic children have moved to Colorado in order to legally access the substance.
Walker has until May 1 to either sign the bill or let it automatically become law without his signature, The Associated Press reports.
BEFORE YOU GO
PHOTO GALLERY
Politicians On Pot