Frugal living expert Lauren Greutman certainly practices what she preaches, sticking to her own unique budgeting system to feed and care for her family each month.
When it comes to food costs, Lauren eats completely gluten-free and organic whenever possible, and she puts aside $125 per week for groceries. "That includes three meals a day, seven days a week, for six people," she said, "including baby formula and food, which I make myself."
Lauren and her husband have created separate accounts for things like extracurricular activities, gas, travel and date night.
Another rule of thumb: Lauren only goes to the market once a week. "There's a statistic that says that you pay $1.75 extra per every minute you stay in grocery stores," she told us. "So I try to get in and out as fast as possible."
Lauren also divides her shopping budget into thirds, reserving 1/3 of the total cost for fresh produce and meat, 1/3 for sundries like crackers or cheese and the last 1/3 for last-minute, unadvertised deals as they pop up. Lauren recommends hunting for unadvertised or lesser-known deals beyond what may be in local newspapers or pamphlets. "Not always the best deals are in the ads!" she warned.
For more of Lauren's money saving tips, see the slideshow below:
PHOTO GALLERY
Money-Saving Tips From Lauren Greutman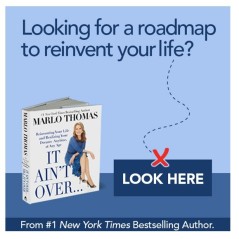 Add Marlo On Facebook:
Follow Marlo on Twitter:
Sign up to receive my email newsletter each week - It will keep you up-to-date on upcoming articles, Mondays with Marlo guests, videos, and more!