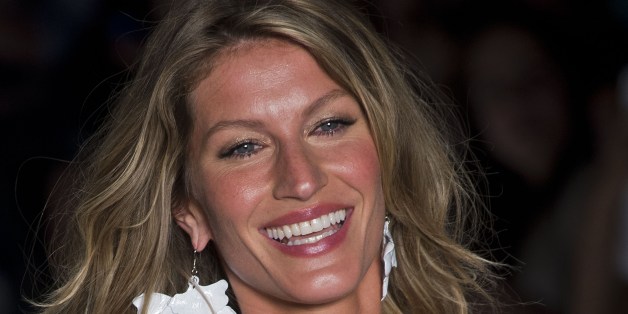 You might think that topping Forbes' highest-paid models list seven years in a row would be a good thing, but not in Gisele Bündchen's case. In fact, the Brazillian beauty has found it to be more of a headache than anything else.
Bündchen admitted to Brazillian publication Mdemulher (the story was later translated by Vogue) that as a result of the list, she has actually been audited by the IRS. It turns out that the 33-year-old cares way more about non-material things -- like her children's education and hard work:
"I've already been audited by the IRS because of this list and, truthfully, whether I'm on this list or not doesn't interest me. I've got the same interests, the same day-to-day life, as any woman. I want to raise my children well, be a good wife and work. This is what I value: are my children educated, is my husband happy, are people feeling positive energy from me? There should be a magazine to quantify knowledge, understanding and love for people: that is power."
Of course, we can't feel too bad for her. Even if she doesn't make as much money as Forbes estimated, she's certainly not hurting for cash. Plus she has that whole super adorable family thing going on.
BEFORE YOU GO
PHOTO GALLERY
Gisele's Best Ads