When it comes to using social media to save money, frugal living expert Lauren Greutman is a pro.
"There are quite a few apps out there that can help you save," Lauren said. Her first pick: an app called Favado, which is an up-to-date, zip code-generated list of all local grocery store deals advertised and unadvertised.
Another of Lauren's favorite apps: SavingStar. With this app, you won't see money come directly off your receipt during checkout, but the saved amount is deposited directly into your account after the transaction.
Finally, Lauren likes an app called "I Bought A…" Similar to SavingStar, this app deposits money into a separate saving account for you after you've checked out.
As a general tip, Lauren recommends following the pages of businesses you like on Facebook for free giveaways and discounts. "It can be time consuming, but it's like a treasure hunt!" Lauren laughed.
For more of Lauren's money saving tips, see the slideshow below:
PHOTO GALLERY
Money-Saving Tips From Lauren Greutman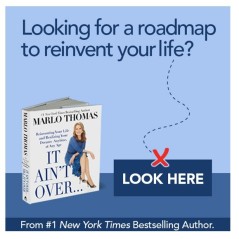 Add Marlo On Facebook:
Follow Marlo on Twitter:
Sign up to receive my email newsletter each week - It will keep you up-to-date on upcoming articles, Mondays with Marlo guests, videos, and more!