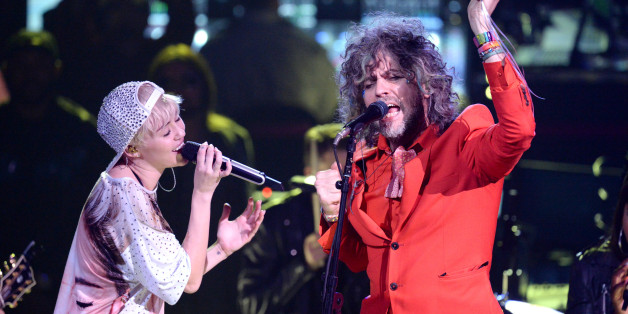 Forget Bangerz. Miley Cyrus took time away from her tour to get in the studio with the Flaming Lips to record a cover of The Beatles' "A Day In The Life." Flaming Lips frontman Wayne Coyne shared a preview of the song on Instagram and wrote:
"Woke up ..fell out of bed.. dragged a comb across my head.. Yep!!!! @mileycyrus singing the Paul McCartney bit on A Day In The Life!!!!! Yesss!! Thanks @NewFumes Almost done mixin !! Gon beeee rad!!!!! If ya love The Beatles and John Lennon you gonna love this!!! #freaks #floyd #beatles #srgtpeppers #theflaminglips #lovemoneyparty #dogsmusicfriends #drugmusicthatdestroyshate"
Cyrus and Coyne have performed together on her tour, singing the Flaming Lips' "Yoshimi Battles The Pink Robots." But last month, Coyne spilled the beans about another Beatles cover, and revealed that the band, Cyrus and MGMT's Andrew VanWyngarden were recording a version of "Lucy In The Sky With Diamonds." Also, they rolled joints using Bangerz-labeled rolling papers.
Ah, friendship.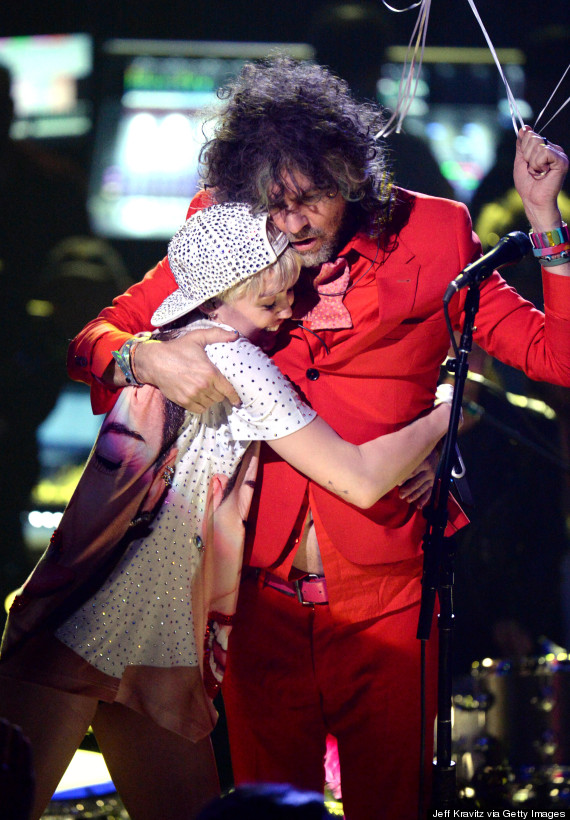 BEFORE YOU GO
PHOTO GALLERY
Miley's Tattoos