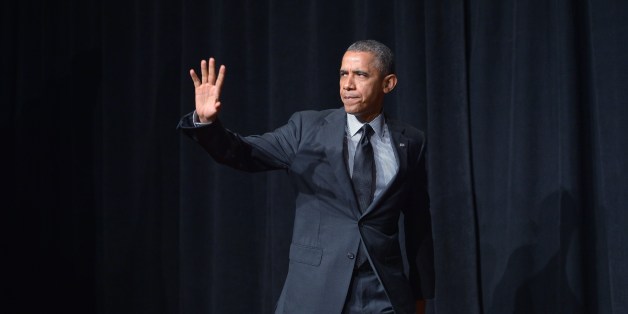 A nonprofit group backing President Barack Obama's policy and political priorities raised nearly $6 million during the first three months of 2014.
The group, Organizing for Action, was reorganized into an agenda-driving structure after the 2012 election. It said in a Friday press release that the overall average donation to the group was $38.68 and that it has received 124,637 contributions since January.
OFA's top donor during the quarter was New York billionaire businessman David Shaw, who gave $500,000.
The nonprofit raised $26.3 million in 2013.
Lately, OFA has focused on encouraging the uninsured to sign up for health insurance through the Affordable Care Act's exchanges. In February, it echoed Obama's call for Congress to increase the federal minimum wage, and last year it promoted campaign finance reform in New York.
The group doesn't take corporate donations and voluntarily discloses all donations over $250.
Republicans delighted in OFA's announcement Friday, saying that the haul represented an opportunity cost for other Democratic groups working to hold control of the Senate and take back the House of Representatives.
Tim Miller, Executive Director of America Rising, a Republican opposition research group, tweeted his thanks to OFA after an Associated Press reporter announced the fundraising total.
.@AP_Ken_Thomas that's $6 million not going to Dem groups involved in 2014 campaigns. Thanks @OFA @Messina2012

— Tim Miller (@Timodc) April 11, 2014