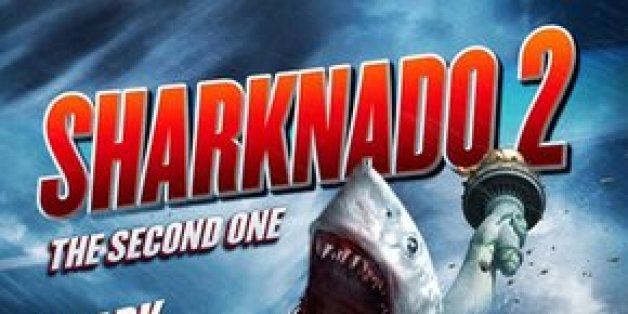 The upcoming "Sharknado" sequel, "Sharknado 2: The Second One," will include a shark-and-chainsaw-filled bonus scene, but not without your help. The studio behind the films, The Asylum, has turned to crowdfunding site Indiegogo in hopes of raising $50,000 for the production of additional sharks and chainsaws, for a scene that will include "sharks, chainsaws, and chainsaws being used in the vicinity of sharks."
Participants will receive various shark-related stuff, and those who donate on the "platinum rewards level" will be flown to the movie's premiere party and listed in the film's credits. According to the Indiegogo page, funds will be used for such essentials as the crew, chainsaws and "special effects (specifically sharks, sharks, and more sharks)."
As of publication, just under $4,000 has been raised. The producers have not responded to our suggestion that they include a Tara Reid selfie among the prizes.
"Sharknado 2: The Second One" will premiere on Thursday, July 31, at 9 P.M. EST.
BEFORE YOU GO