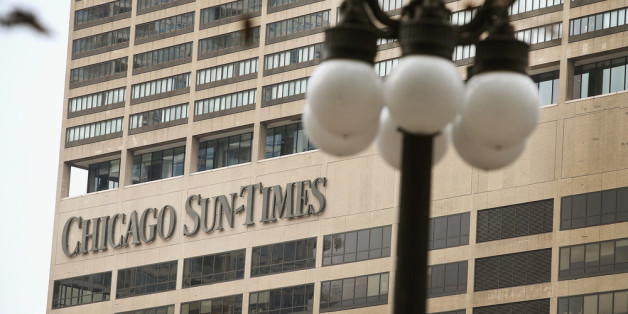 The Chicago Sun-Times has temporarily turned off reader commenting on its website's articles until it can figure out how to stop the "negativity," "racism" and "hate speech" that floods its pages, the Sun-Times Media Group announced.
Managing editor Craig Newman wrote in a post Saturday that the "tone and quality" of the reader comments often results in "an embarrassing mishmash of fringe ranting and ill-informed, shrill bomb-throwing," and the staffers are "sick" of it.
"The world of Internet commenting offers a marvelous opportunity for discussion and the exchange of ideas," Newman wrote. "But as anyone who has ever ventured into a comment thread can attest, these forums too often turn into a morass of negativity, racism, hate speech and general trollish behaviors that detract from the content."
The Sun-Times stressed that it is not "doing away" with comments forever, but that they are taking time to create a new system for commenting that will include a more efficient way to monitor comments and "foster a productive discussion."
Still, critics and bloggers came down on the media group for making the move rather than just moderating comments more strongly.
Something fundamentally wrong when publishers think solution to bad comments is completely killing them http://t.co/qmfxFj6flo

— Amanda Zamora (@amzam) April 13, 2014
Shutting off dialogue with @SunTimes readers strikes me as wrongheaded and backward-thinking: http://t.co/Le66cZUtzv @kylehillman @jongraef

— Robert Feder (@RobertFeder) April 14, 2014
"Sun-Times kills comments until it can fix 'morass of negativity, racism, and hate speech'"- so until the internet stops being the internet?

— SKO (@StartKyleOrton) April 14, 2014
@DavidOrmsby you can't be an online media service and then Shut off commenting because some people are mean. @Suntimes

— Kyle Hillman (@kylehillman) April 12, 2014
Publisher and editor-in-chief of the Sun-Times Jim Kirk responded to the criticism on Sunday, telling blogger Robert Feder that the company hopes their readers will be patient while they work towards a fair system.
"We are researching a number of options that allow for the exchange of opinions and ideas," Kirk said. "Our goal is to develop one that treats everyone fairly. We believe a new system will encourage even more readers to engage with us. We are asking our readers for patience during this process."
(h/t: Poynter)